The latest episode of Restaurant Impossible had Robert Irvine heading to the Chatterbox in Windham, New Hampshire. This restaurant was started after the passing of the owner's husband. She started the business in hope of giving their family direction. I don't think going into debt in a business you have never been in is such a brilliant move. But I appreciate that Robert doesn't decide if he is going to help someone based on how they ended up in their dire situation.
Chatterbox of Windham, New Hampshire | Click here for the restaurant's facebook page
Robert had several problems to deal with in this episode. Decor wasn't a major issue this time around as the place was relatively. The design was just rather uninteresting, but not bad.
The biggest problem was teaching the owner's son that he needed to salt his food. People worry so much about salt. But it's an important thing to add to make food taste good.
I have said this on the website before, I am sure I will save it again, but if something is under salted in the pan, it will be over salted on the plate. The owner's son was reluctant as first, but then saw that Robert was on to something with this whole salt thing.
The next major issue for Robert to take was the staff. Their was little expectation, so little was accomplished. The owner was too relaxed with her staff. It was so bad that when she told them to vacuum at the end of the day, they didn't and see had to come in early to vacuum herself.
Leadership is a key component in getting people to work hard. Some people have a good work ethic and will work hard no matter what, but that is an exception, not the rule. So 9 out of 10 times when you find a lazy staff it's because the leadership is allowing it to go on.
?️ The Recipes
Grilled Tenderloin with Potato Puree
Robert taught them that buying a whole piece of beef tenderloin and cutting it themselves is a great way to earn a profit. This concept can be brought into the home kitchen as well.
You can enjoy filet mignon at home and not break the bank, if you buy a whole tenderloin and cut it yourself. They can be found at most club stores like Costco and Sam's Club, or a good meat shop. I have seen it going for as low as $4.99/lb! That's not a bad price to pay for the most tender meat on the cow.
Check out my post on buying whole cuts of meat.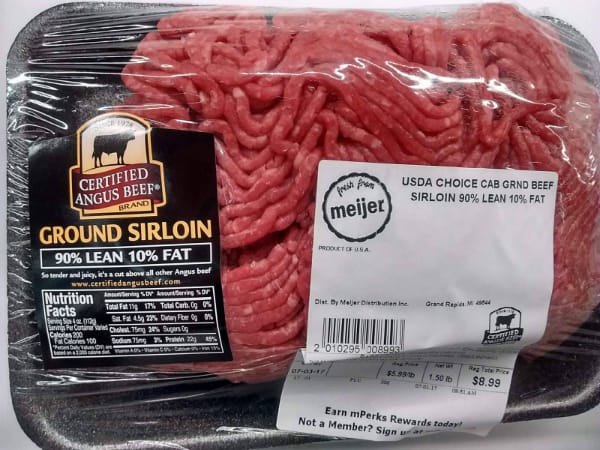 Sirloin Cheese Burgers and Fries | Click here for the recipe
Ground sirloin is very tasty. But it is leaner than other ground beef, so it can dry out easier. A lot of people like to mix in the fatter ground chuck. If you are going to make sirloin burgers, you need to learn how to cook them perfectly, as there is that short window of a tasty, juicy burger being a possibility.
Check out my post on types of ground beef.
❓ Follow-Up
It seems this place was doing strong after the makeover. I read a lot of positive reviews online about the food. After the show they hired a new executive chef. They seem to be very active on their facebook page. They even introduced an early evening tapas menu. Sounds all good. E
xcept for some reason they are currently close. Several people on their facebook page report coming to the restaurant only to find it closed with the windows boarded up. One person said there was vandalism there, but I could not confirm that in any of the local news sources in that area.
If you are planning to check this place out I would call ahead before making the journey. Hopefully they just had a temporarily setback as it seemed they were headed in the right direction.
If you want more Robert Irvine recipes, here are some of his available cookbooks:
This cookbook contains 111 recipes many with complete timelimes and several that are gluten free. An example of the kind of recipes you will find are Lime-Cured Shrimp and Roasted Corn Chowder, Porcini-Dusted Pork Chops with Cremini Mushrooms and Golden Raisins over Horseradish-Scented Potatoes.
In this book Robert shares his personal stories (including cooking for First Lady Laura Bush) and cooking philosophy. There are also recipes to be had like Black Angus Beef Tartare with Toasted Brioche and Fried Quail Egg, Roasted Duck with White Bean Ragout.
This post includes affiliate links. This means that at no additional cost to you, I will earn a commission if you click through and make a purchase. These are products and services I recommend because I use or trust them. Cookies will be used to track the affiliate links you click.