Do you love Butter Chicken? Want to add more veggies to it? Check out my ideas for adding more veg to your butter chicken.
This post includes affiliate links. This means that, at no additional cost to you, I will earn a commission if you click through and make a purchase. These are products and services I recommend because I use or trust them. Cookies will be used to track the affiliate links you click.
I don't think there is such a thing as too many vegetables. I am always looking for ways to include them in dishes.
Take for example, the first time I made Butter Chicken. In the recipes I found online for butter chicken, they normally didn't include veggies in the dish besides the tomatoes used in the sauce and onions or garlic.
I wanted to up the vegetable ante and give you some inspiration for adding vegetables to this spice filled dish. Follow along now for my recommendations and how to incorporate them.
Jump to:
🍛 Vegetables to Use in Butter Chicken
When I made butter chicken I included some diced zucchini and cauliflower florets. Here are some other options you can try -
Spinach
Carrots
Onions
Shallot
Garlic
Mushrooms
Peas
Cabbage
Winter Squash
Snow Peas
Bell Peppers
Let me go into more detail about each type of vegetable and how you can incorporate into butter chicken. At the end I will talk about using leftover veggies.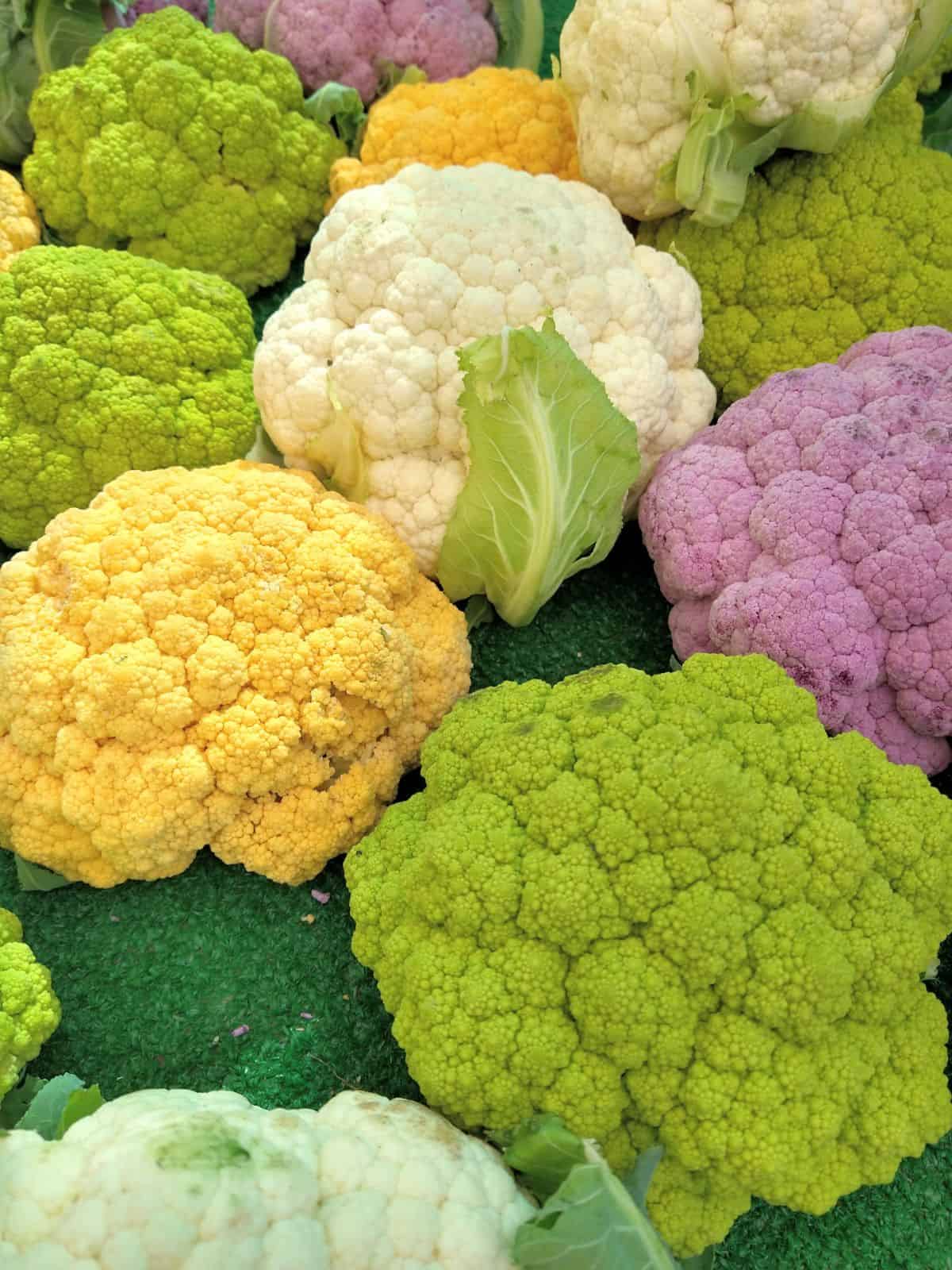 🥦 Cauliflower & Cabbage
Starting with the members of the Brassica family. Cauliflower is a mild vegetable that does well when paired with flavorful sauces. For me it was a no brainer to add it. I cooked it first in the pan that I would cook my chicken in. Then when it was done, I added it back to the pan with the chicken. I cut the pieces into your standard size floret like you would get in a bag of already cut up cauliflower.
Butter chicken is often served over rice. You could sub out a cauliflower rice and add your cauliflower that way instead.
Cabbage is best shredded and then cooked and added back in at the end. Of course cauliflower's cousin broccoli could be used as well, however I think the more bitter notes in broccoli aren't as appealing when you already have the bold tomato flavor and spices.
🧅 Onions & Garlic
I think adding these is a requirement. Both are a great start to your sauce. You cook the onions until translucent, and then cook the garlic for about a 1 minute to soft in before adding in your tomatoes.
Shallots would work as well. I like them a lot because they are smaller in size so I don't end up with half an onion in my fridge that I never use. Plus I really like the taste of shallots.
⛱️ Summer Squash
A summer squash is a tender squash with a thin skin that is readily available in the summer. These are your zucchini, yellow squash, and patty pan squash. All of these are pretty mild in flavor and will taste good with the butter chicken sauce on top.
To prepare, I just cut whatever summer squash I am using into cubes. I have sautéed them in a pan at the same time as the cauliflower and it worked out well.
🥕 Carrots
What I think is great about adding carrots is that you are adding sweetness to the dish. Depending on what tomatoes you buy, they can be acidic and bitter. A little sweetness from a carrot will cut the acidic in your tomato sauce.
There are two options for using them. You could dice them up and cook at the same time as the onions. Then after you add the tomatoes and you puree the sauce to make it smooth the carrots will be mixed in, adding their sweet flavor.
You also could remove the carrots before pureeing and add them back in the end, choosing to eat them as diced up carrots.
🌿 Spinach
The beauty of spinach is that it can be thrown in at the last minute. Or you end up forgetting about it like I did last time because I was too excited to dig in to my food.
When everything else is done, you can toss in the spinach and just simmer for a minute or two until the spinach wilts. It really doesn't get easier than that to add some green to your dinner.
🟢 Peas
Peas are simple to add as well. You can add frozen peas once your sauce is finished and just simmer them for a couple minutes. The green peas add a nice contrast to the pink sauce.
I wouldn't use frozen peas because they are too soft and will get mushy really fast. If you can find fresh peas in the store or at a farmers market then you get the jackpot. The more fresh a pea is, the sweeter it will be. When I grow them in my garden, my kids and I will pick them and eat them like candy.
🍄 Mushrooms
While mushrooms aren't really a vegetable, we treat them as such. Cook the mushrooms with some butter or ghee in a pan until browned. Then add them at the very end to just warm them back up.
If you don't like the texture of mushrooms (like me!) but want a little bit of the flavor you can puree them with the tomatoes. I don't think this dish is lacking in flavor, so if you are gong to use them, do it because you like the texture.
🎃 Winter Squash
When I am talking winter squash, I am referring to squash like acorn, butternut, honeynut, and pumpkin (yes, it's a squash). Just as the carrots these will add sweetness, so you can puree them the tomatoes or add them back at the end.
I have a recipe on the blog for Tomato Sauce with Pumpkin in it and I can tell you the pumpkin adds that sweetness without overpowering the tomato.
🌶️ Peppers
This dish would be a great dish to use up those wrinkly peppers that you got in the back of your fridge that are still good but just don't look the best. It can be bell peppers or hot peppers. I have seen chili powder in recipes for butter chicken, so adding a hot pepper isn't that crazy of an idea.
Choose a red hot pepper if you can as they tend to be more sweet than green ones.
🍳 Why Use Cast Iron
I think the best think to cook butter chicken in is a cast iron Dutch oven. As you saw in the photo above serving the finished dish in a black vessel just made the beautiful color stand out more. The top reason for using it is that it retains heat for quite a while. You can get a good sear on your chicken. You can leave it on the stove on warm longer and it will retain that heat.
If you enjoyed this post make sure you check out our entire series "What Vegetables Go Well In" to help you add more veggies to your favorite dishes.