Apples in Season
We have done a lot of apple reviews over the years. I mean a lot. If I can get my hands on it, I am going to review. On these pages you will find every apple review we have ever done.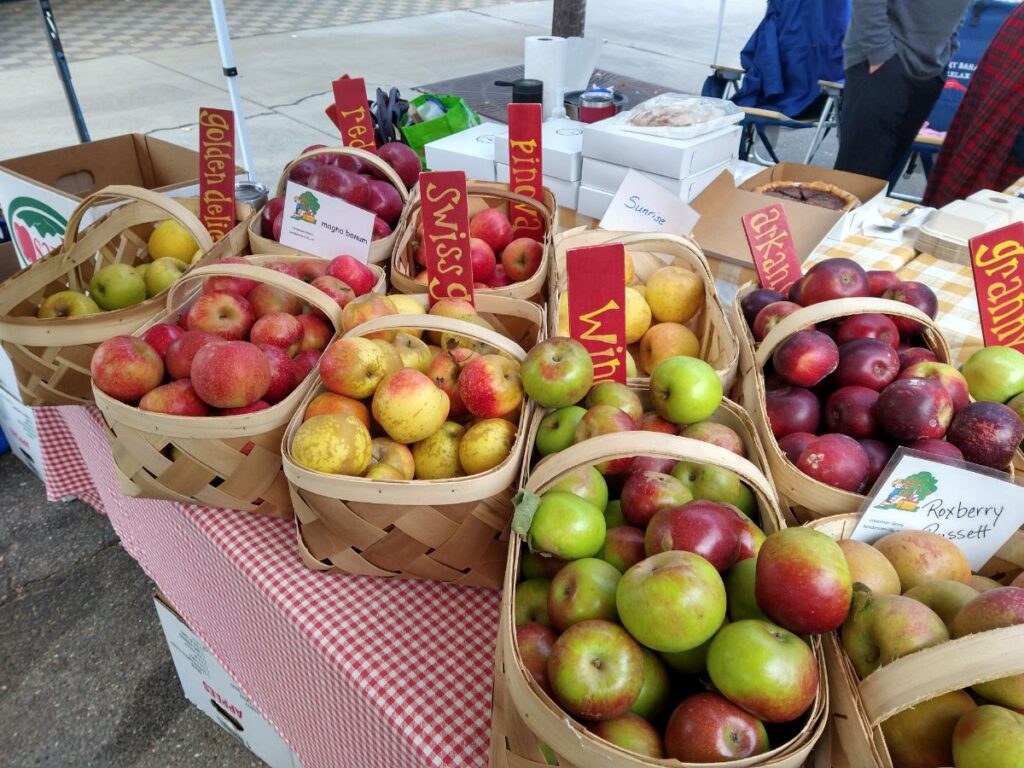 🍂 Fall is the best time for apples and many apples are at their eating beat then like Gala.
❄️ Winter unveils several apple varieties that have spend some time in storage. Try Lady Alice.
🌼 Spring is when apples from New Zealand start hitting stores. Find the yellow skinned Lemonade Apple.
☀️ Summer is actually the official start of apple season, when apples like Honeycrisp and Gravenstein are harvested.
Podcast
I started a podcast "Eat Shop Waste Not" in 2022. There are many episodes that talk about apples. Listen to the most recent ones below.
Honeycrisp Apple Crosses
If you are an Honeycrisp fan, you will need to try these apples that were made from crossing a Honeycrisp with another variety.
Red Fleshed Apples
Check out these red fleshed varieties (yes, they are red inside)