Tired of being disappointed with the apples you buy? Learn why apples don't always live up to your expectations and how to know when an apple is perfect.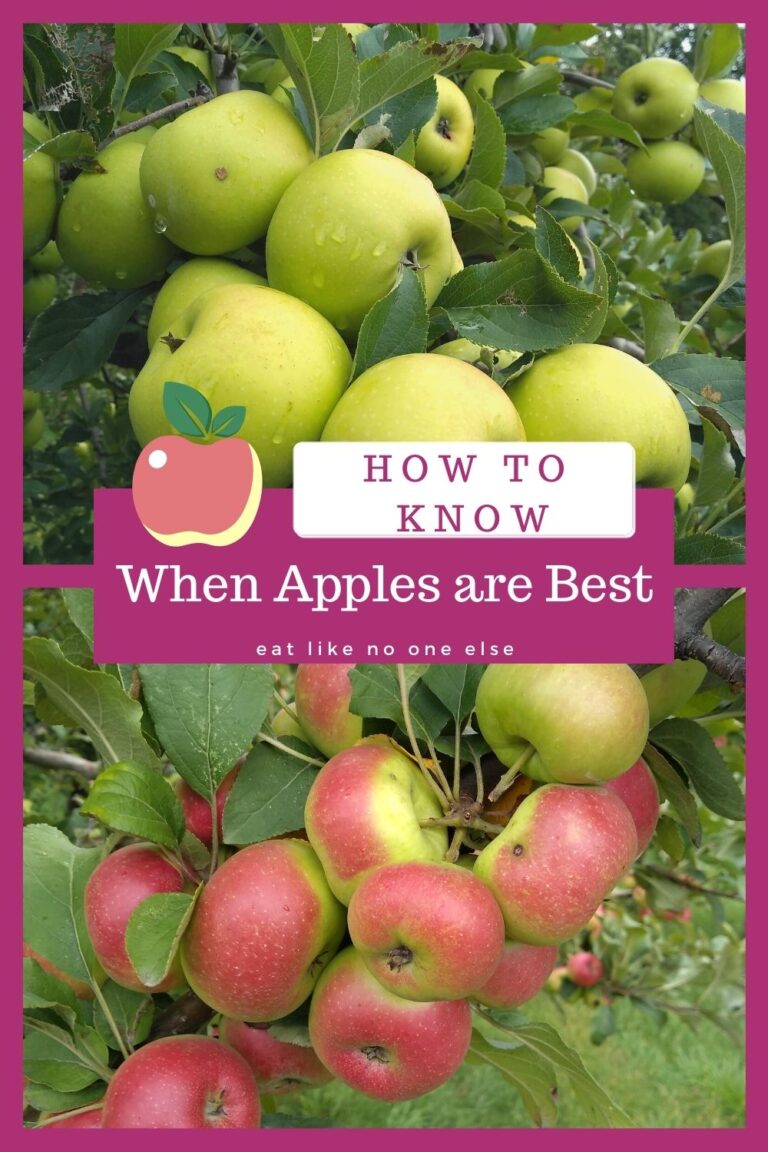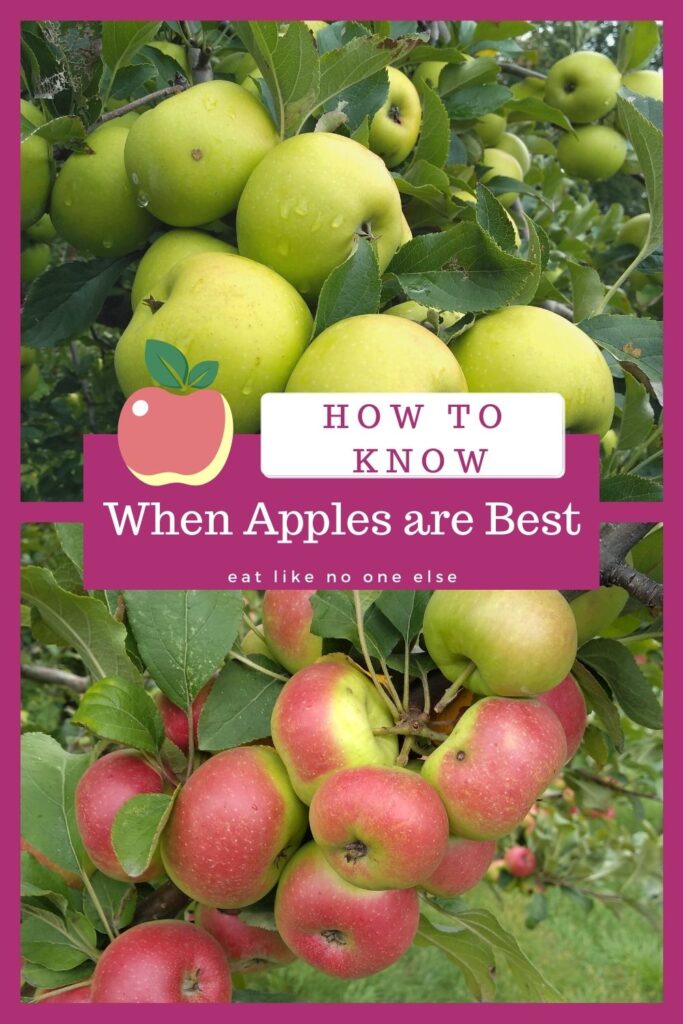 The way we treat apples and peaches are quite different.
Whenever you buy peaches in the store, you most likely take them home and allow them to ripen up. You want the fruit to soften and the sugars to shine forth.
But with apples, people normally just take them home and eat them.
And that is fine and all. You certainly can bite into any apple that you buy and you aren't going to have the unpleasant experience, heart wrenching disappointment that is biting into an unripe peach.
Truth be told, not all apples you bring home are going to be at their peak.
Even if they are fresh off the tree.
Let me share with you what I think most people may not understand fully about apples.
? Apples Change
Just as peaches and pears do, apples change after they are picked. A range of attributes can change about any apple – tartness, sweetness, flavor, and crispiness.
Crispiness is what most people notice first, especially when an apple has gone soft and mealy. Apples never get crisper after they are picked. However crisp they are, that's the best they are going to get. Although some apples like the Arkansas Black can be considered too hard right off the tree (depending on your preference) and need some time to soften just a little.
Each variety differs in how long it stays crisp. Some as few as days, like like Transparent, and some can go for months, like EverCrisp. Apples harvested earlier in the season tend to be the ones that don't hold up long, while the later harvested apples can be stored longer without becoming too soft.
It also depends on how the apples are stored. Large commercial operations can store their apples in oxygen deprived rooms, that will keep the apples firm longer. Storing apples in your fridge can help delay softening and but not as long as these big operations.
This process doesn't take into account flavor. Just because you keep the apples from rotting does not mean the flavor isn't going to change. With some apples the flavor is muted, while other apples it can improve.  
❄️ Winter Apples
Have you noticed in the grocery store that some apple varieties don't seem to show up until it's winter (like Sugar Bee). Obviously, they did not pick the apples in January.
Some apples need some time in storage to reach their peak flavor.
Example, the Pink Lady. I once had one that was recently picked because I wanted to experience what it was like fresh off the tree. Was it better than the ones I get in the grocery store? Better if you like lip puckering tartness. I couldn't stomach it whatsoever; it was spit-out bad.
These kinds of apples need time for their tartness to mellow out. Apples don't get more tart with age, but they can taste more sweet.  
? Orchards Need to Sell
While large commercial operations can store apples in cold storage for months until good, small orchards cannot do the same. They need to sell their apples during those peak September and October days, even if the apple variety would be better eaten in December or January or even later.
I recently visited Door Creek Orchards in Cottage Grove, WI, just outside of Madison. Here is what she had to say about storing apple varieties:
The flavor of some apple varieties changes - and even improves! - with storage. I always encourage our customers in the late season to try this, especially when they are considering varieties like Winesap, Blushing Golden, and Goldrush. These apples are nice right off the tree, but with several months of storage (always in the refrigerator or a cool cellar, of course), they sweeten and become more complex. I actually prefer eating these varieties starting in early February, or maybe even March.

Liz Griffith, Door Creek Orchards
❓ How to Know When Perfect?
How do you know when an apple is perfect? This is an exact science. You cannot just look at the apple and say, ok it looks perfect now. There often is not much of a cosmetic change. Sometimes you do see apples that go from green to yellow or deep yellow, the Mutsu is such an example (I think they are too soft when yellow). Or apples will start feeling waxier, or the sheen will change.
You have two options for finding out when an apple is perfect:
Personal trial and error
Search for that information
I encourage you to do the first one, to learn yourself, but I would love to provide that information as I can. I try to apples different times of year, so I can share with you that info.
See all our apple reviews to learn about individual varieties.
Bottom line, if you try a new-to-you variety and don't like the first time around, don't be opposed to give it a second chance. Maybe you had it at the wrong time. Or often some apples grown better in certain regions. Honeycrisp for example was developed in Minnesota. But most of the Honeycrisp apples grown now are from Washington. I have always thought that the Honeycrisp grown in the Midwest have a better flavor.
? When Apples are Picked Matters
Some orchards pick their apples at different times. I have gotten apples at a farmer's market that and then days later the same variety was still not be harvested by another orchards in the same region.
Each grower decides exactly when to pick their apples to achieve whatever their timing is. Many factors can go into this decision, and peak flavor isn't always the top priority. It can be risky to wait for the peak of flavor because the apples could become overripe or start falling off the trees, so they are no longer able to be sold (there are laws in states that prohibit the selling of apples that hit the ground or even using them for cider production).
? Try These Varieties
Here are some apple varieties I recommend checking out.