Find out when you can pick Honeycrisp apples and what orchards across the country offer u-pick.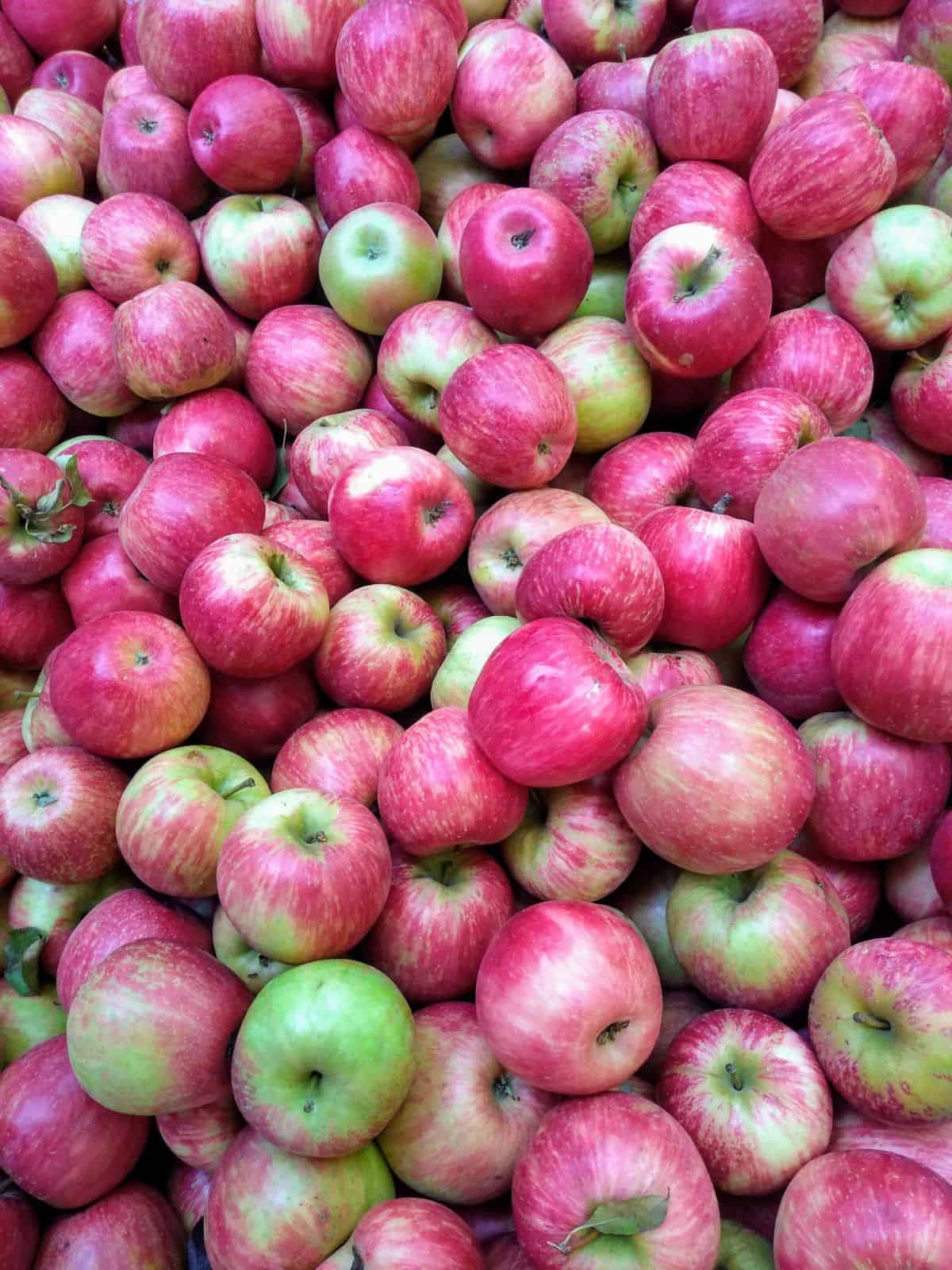 One of the most popular apples in the last decade has been the Honeycrisp.
A lot of people have inquired where you can pick your own Honeycrisp apples. This post used to just be focused on my home state of Michigan but I decided to expand it more and show you where you can pick them in different states.
One of my favorite things to do is help people find their favorite fruits, so I just had to help.
Below you will find two lists.
One for farms that do allow u-pick on Honeycrisp. And my original list of farms in Michigan that just sell them already picked.
Jump to: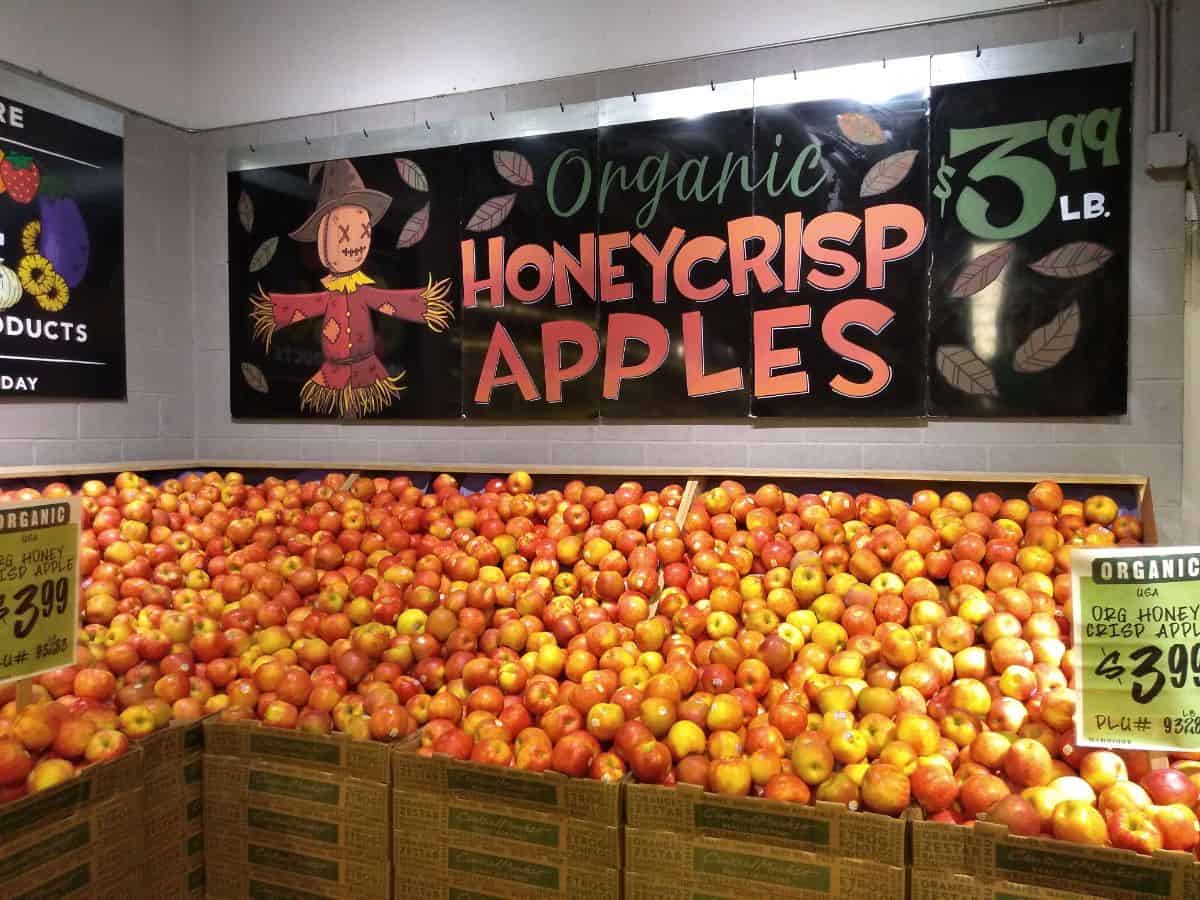 📅 When to Pick Honeycrisp Apples
Honeycrisp apples are available in early to mid September in most places. If you want to pick some don't hesitate to get on it even if it's still shorts and t-shirt weather.
Learn all about the season for Honeycrisp Apples. Are they available year round?
❓ Can You U-Pick?
Most farms and orchards don't allow their guests to pick Honeycrisp. The apple is not as popular with growers as it's a challenge to grow and harvest, so normally most farms won't let you pick them.
However there are some that will let you pick from their trees. Beware most places will charge you more money to pick Honeycrisp.
If you don't find a farm on this list near you, leave a comment and I will try to help you out. More farms will be added soon. If you are a farm and you don't find your orchard on this list, make sure to leave us a comment so we can add you.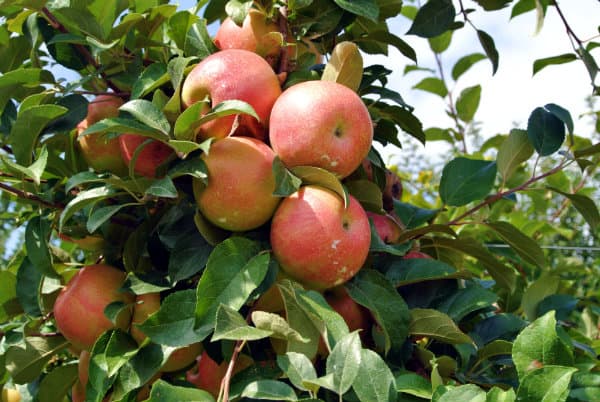 🤏 Where You Can Pick
Here are orchards where I have heard you can pick your own Honeycrisp. Picking may be limited at some farms, for example you may only be able to pick them one day or on certain select days. Contact the farm as soon as you can.
Fruit Acres Farm (Coloma, MI) - this is where I have picked before
Crane Orchards (Fennville, MI)
Rennie Orchards (Willamsburg, MI)
Riley's U-Pick (Genola, UT)
Cherry Hills Farms (Alpine, UT)
Blake's (Armada, MI)
Williowbrook Farms (Oak Glen, CA)
Apple Holler (Sturtevant, WI)
Lynd Fruit Farm (Pataskala, OH)
Tougas Family Farm (Northborough, MA)
County Line Orchard (Hobart, IN)
Bailey Family Farm (Snohomish, WA)
Sky Top Orchard (Zirconia, NC)
Chudleigh's (Halton Hills, Ontario)
CherryHawk Farm (Marysville, OH)
Thousand Acre Farm (Ocean City, MD)
Royal Oak Farm (Harvard, IL)
Parlee Farms (Tyngsboro, MA)
Creasman Farms (Hendersonville, NC)
Millstone Creek Orchards (Ramseur, NC)
💡 Tip - If you go picking yourself bring some pruning shears or scissors with you. I learned from a grower that when they harvest the Honeycrisp they remove the stem before placing them in their bins. Honeycrisp stems tend to be sharp and will actually cut the skin of other apples when stored together.
🚜 Michigan Farms That Sell Honeycrisp
I had this information in my original post so not reason to take it out. If you are in Michigan here are some farms that grown Honeycrisp apples.
Grand Rapids/Southwest Michigan
Metro Detroit/Ann Arbor
Lansing/Central Michigan
The Thumb
Northern Michigan
🧤 Hey Michiganders, check out our Best Michigan Made Pop post.
🍎 More Info on Honeycrisp
I have written a lot about Honeycrisp. Make sure you check out my podcast episode on the Future of Honeycrisp. See what I think the future holds for this apple and what apples might replace it in popularity in years to come.
Check out these other Honeycrisp posts as well.
Looking to try some other apples that are crispy like Honeycrisp? Look for these ones:
📧 Email List
Curious when the best fruit is in season? Join our email list below.