In this episode, after getting lots of feedback from my email subscribers about poor quality Honeycrisp apples, I go into detail on what I think the future holds for the popular apple.
🎧 Listen
You can listen to this podcast episode below or listen on any of these podcast players - Spotify, Apple Podcasts, Amazon Music, Google Podcasts. If you would prefer to read the text, you will find a transcript below.
📜 Read
What is most popular doesn't always stay that way. At one point we use to rent videos from Blockbuster. The first iPhone was considered revolutionary. People heard the words "you got mail" when logging into the top internet provider, American Online. The Red Delicious apple was the most widely grown and popular apple variety. All of these things are no longer popular. Or even known. My kids don't know what AOL means!
My question today is the Honeycrisp apple on this same path?
I feel like there is a want in the apple industry for a new apple to take the top crown. There has been so many new apple varieties in stores over the last decade. Many of them were made by crossing a Honeycrisp with another apple.
Here is the list of apples that fit the bill.
And there might be others out there that I missed. But why? Why develop all these varieties? Part of it different groups and growers wanting to produce their hit apple.
And Honeycrisp is chosen to be bred because it has a lot of qualities that people are looking for in an apple. But it's far from prefect. I have heard that the Honeycrisp is a pain in the butt to grow. It also has an issue in storage where it develops black spots on the outside of the fruit. Even if the fruit is still edible, no one is going to buy those at the grocery store.
When thought it has basically become a year round apple I don't think it's that great outside of the fall season. I surveyed my apple club email subscribers asking them what they think of Honeycrisp they have had lately. Here are the kinds of things I heard back.
No luck finding a good tasting one
They don't taste as sweet as they use to
They have little or no flavor/boring/water downed
This other apple is better (such as Pink Lady or Sugar Bee)
No ringing endorsements. A few comments about them being ok or not noticing any differences. But mostly negative.
I want to thank my apple club email subscribers - Ruth, Danny, Connie, June, Martin, Emily, Marlene, Jim, Steve, Diana, and Martha for taking the time to email me with their thoughts on the Honeycrisp apples they have had most recently.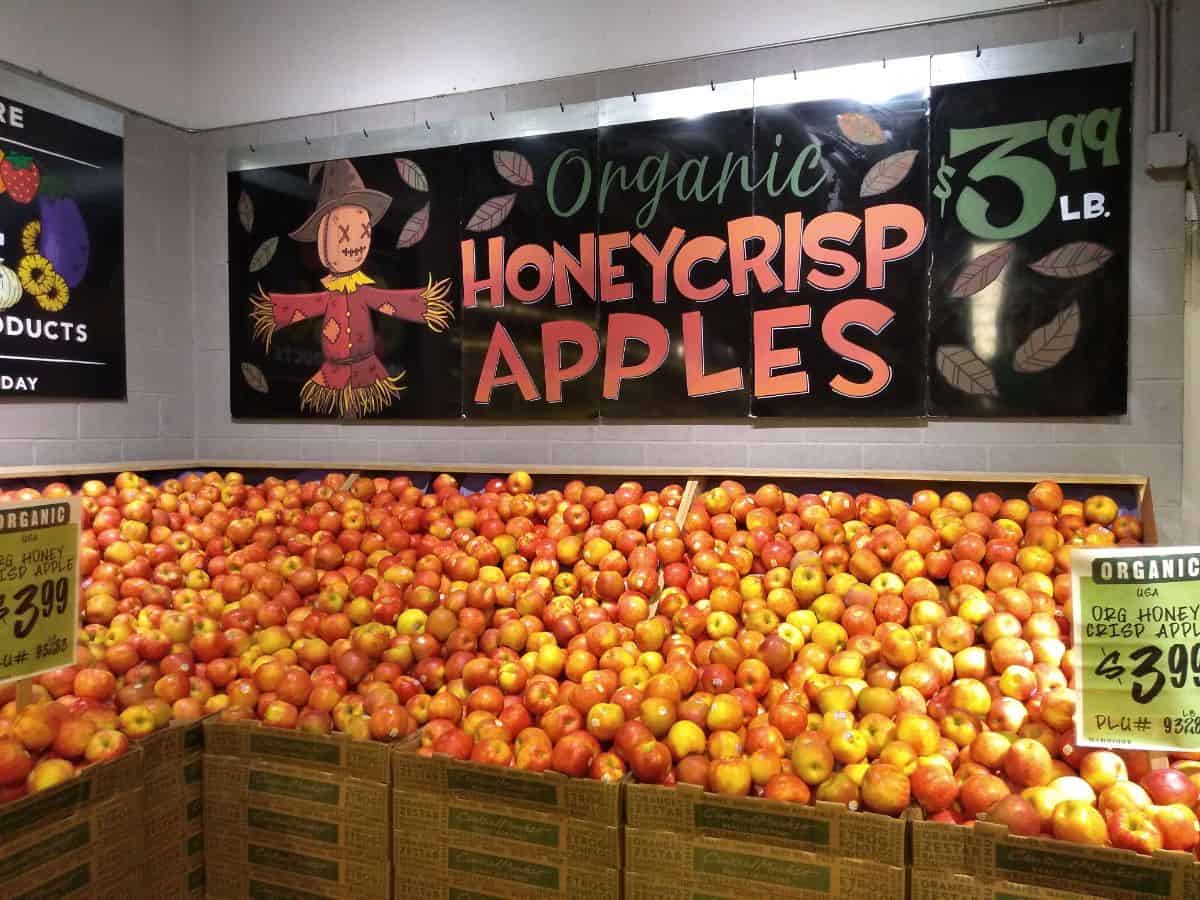 So where do I think we are headed from here? This is coming from a food blogger, who reviews every apple he can, tastes different apple varieties through the season, and asks people what they think of different apples. I am not directly in the industry but I think I have a pretty good handle on the way things are going. I might be off here but this is what I see from where I am sitting.
I think the future of the Honeycrisp is questionable at best. I don't think it's going to happen today or tomorrow but in the future, I think Honeycrisp is going to fall in popularity. To be replaced with what? I don't know. The Red Delicious was number 1 for a very long time but because growers produced apples that looks redder and redder without regard to flavor, the apple was eventually rejected by the public. Gala is actually the most widely grown apple now.
There are so many apples that could replace Honeycrisp. Nearly all of the new apples that came from Honeycrisp store better into the winter months. I would pick any of them over Honeycrisp. I think they retain their flavor longer and stay crisp. That is except the SweeTango which I have only had good ones of those shortly after they were harvested. I use to think SweeTango was going to replace the Honeycrisp but I don't anymore. It was like the first Honeycrisp apple cross to make an impact in the grocery store. When I worked at Whole Foods Market I once did a blind taste test between Honeycrisp and SweeTango. SweeTango was picked as the better apple at a rate of 2 to 1. But I really haven't seen it increased in popularity over the years. It seems to have peaked.
Cosmic Crisp has a chance because it has a lot of marketing behind it and they are rapidly expanding how many are grown. I think the apple has potential. I didn't care for it much in it's first year, but in following years I have had some good ones. And I think the apple is more crisp longer post harvest than Honeycrisp.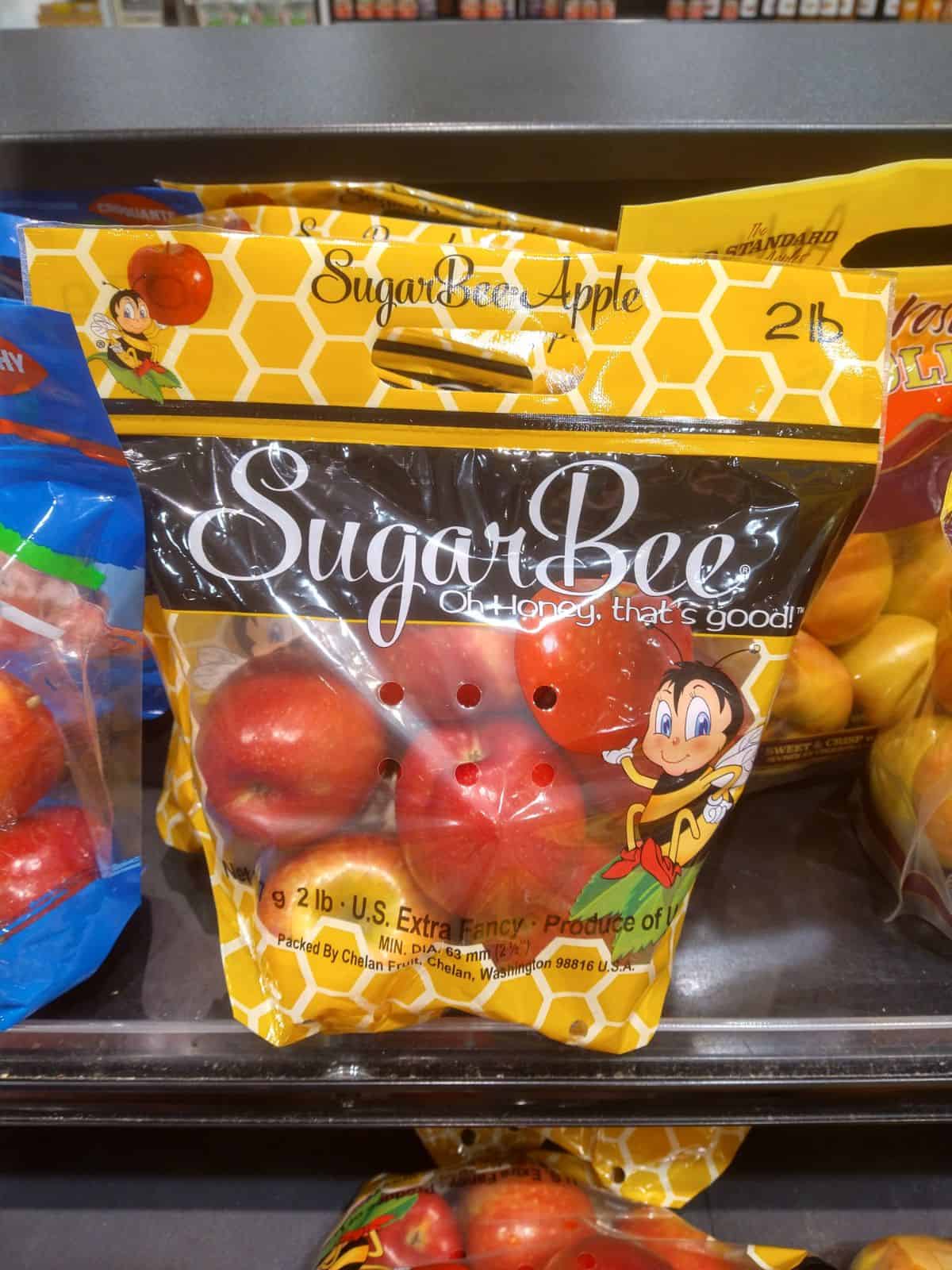 Sugar Bee is like an improved Honeycrisp and I get a lot of comments that people are picking them over Honeycrisp. Lucy Glo and Lucy Rose are unique in that they are red on the inside. It's a great novelty that has it's place because they are delicious and meet the tastes of those that like a more tart apple. But I don't think that either will knock out Honeycrisp.
With all the options out there, will any of them be able to overtake Honeycrisp. Is there too much competition? So they all just cancel each other out? My hope is that all of these apples continue to be in stores to give us the best selection. Producing excellent fruit needs to be the priority. I think Honeycrisp is living on name recognition and is so widely grown that there isn't the pressure to produce top of the line fruit.
What do you think? Am I onto something here or completely off base. Only the future will tell us for sure if the Honeycrisp continues to reign as the public's favorite.
If you enjoyed this episode and are a better fan of apples, make sure you sign up for our apple email list.