Learn about when Honeycrisp apples are in season. Are they available year round? Or is there a time of year you need to buy them up?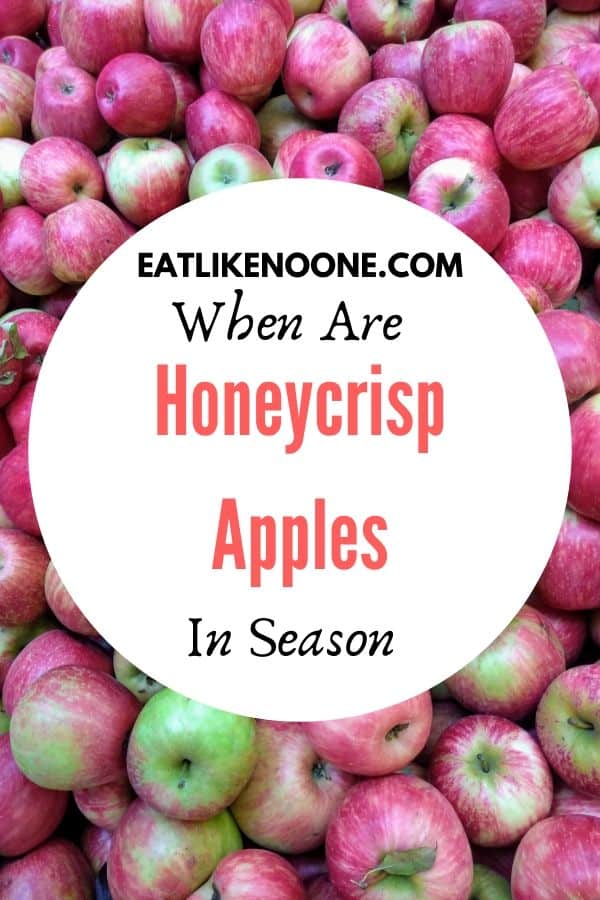 It's clear these days that the Honeycrisp apple has become America's favorite apple.
Go to any grocery store during the heart of the fall harvest and I can about guarantee that the apples that are getting the biggest display and most attention is the Honeycrisp.
Honeycrisp is not the most grown apple as of yet. Gala took that crown from Red Delicious a few years ago.
While apples like the Red Delicious, Gala, Fuji, Golden Delicious, and Granny Smith are easily available year round is the same true yet for the Honeycrisp?
Are Honeycrisp Apples Available Year Round?
Almost 100% of the year now.
I can clearly remember 8 years ago, when I worked at a small produce market that we didn't have them for several months in the spring/summer.
Now a days you can pretty much get them every month. You may see some gaps in August. But those gaps are getting more rare.
I use to see Honeycrisp apples imported from places like New Zealand. But those were really expensive, up to $5 a pound, and not even organic! I can't remember the last time I have seen imported ones.
I only time I tried some New Zealand ground ones, the flavor was nowhere worth that $5 a pound price. You definitely not getting what you pay for. (read Why Honeycrisp Apples are So Expensive?)
When are Honeycrisp Apples Best?
Sometimes you will see stores with signs or ads that say an apple is a new crop. This is how you know for sure the apple is from this year's crop not coming out of cold storage.
I have found before right before the Honeycrisp season begins (late August/early September) some old apples showing up. If it seems early for them, it may very well be. Ask a produce worker if they know whether this is a new crop or not.
The best Honeycrisp apples you eat will be in September through November. The early you get them in September the better for optimal flavor.
When Does the Quality of Honeycrisp Go Down
The apple industry is really good at utilizing cold storage so that we have domestic apples all year round. Some varieties do better than others.
While we have seen longer live out of Honeycrisp in the last 5 years, you will definitely notice a decline in quality as the temperature get colder.
They are still crisp enough to eat into the winter months. But once we start getting into late winter and early spring, I find the quality to be so bad, you are wasting your money purchasing them.
While they may still have some crispiness left, I find the flavor leaves a lot to be desired. I am amazed often that people just keep buying them long after they taste any good. And they are still paying the premium price for them.
What Apple Should I Buy Once Honeycrisp Aren't Any Good or Around?
I have heard this question a lot. Once the Honeycrisp is gone or not tasting very good, what is the next best apple to buy?
For the Honeycrisp lover I find that most people are satisfied with Pink Lady (also called Cripps Pink). The benefit of this apple is that it ripens at the end of the season and actually needs to be stored first. I had one in October, not long after it was picked and it was so tart, I couldn't take it, had to spit it out. It mellows out over time and is crisp enough to satisfy Honeycrisp fans.
If you can locate it - the Lady Alice apple is released in the winter is a very flavorful, crisp apple that I like better than Honeycrisp.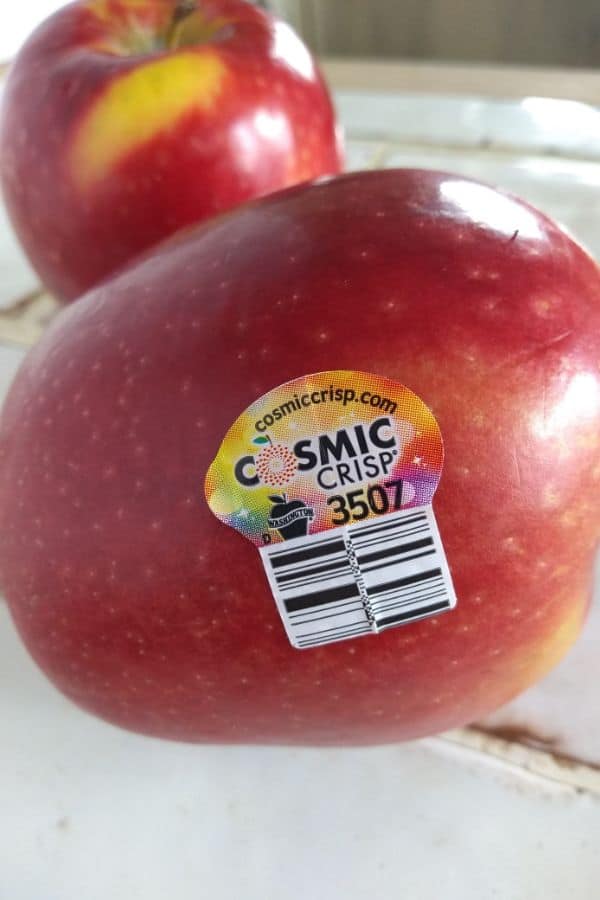 Honeycrisp Being Replaced?
Over the last several years I have seen more and more apples coming onto to the market that claim they are the "next Honeycrisp". Growers want a variety that is crisp like Honeycrisp but without using quality or going bad in cold storage.
A lot of those apples that have been created were made by crossing a Honeycrisp with another apple. The one I think has the best chance of taking over is the Cosmic Crisp. A big commitment has been made to them and a big marketing push is underway. It will be interest to see in 10 years if they have had success.
If you liked this post, make sure to check out my post on When Apples are Their Peak.