(Last Updated On: October 4, 2013)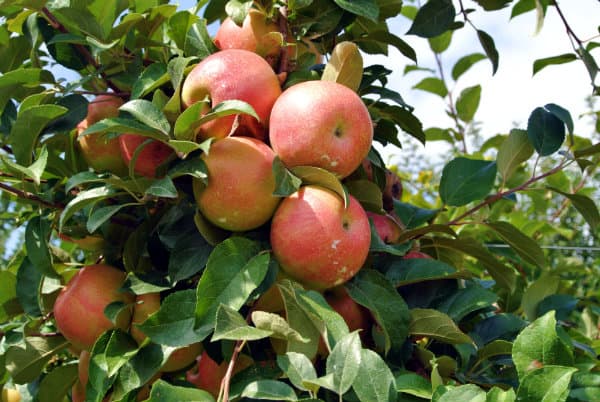 Looking for the best deal on Honeycrisp Apples? I have collected prices across the nation to attempt to find out the best deal on American's new favorite apple. Here are the results of my research. What I found is a large range in prices, some low and some pretty high even on sale. I included a few organic prices too. If you have any information that you can contribute please leave a comment below telling me the price and the location of Honeycrisp apples. I also have an organic list below.
Please note for chain stores I listed an exact location featuring the price. It can vary location to location so check your local store.
Related Post – Why Are Honeycrisp So Expensive
Hillers | All Michigan Apples including Honeycrisp for $.99/pound (Sept 23rd to Oct 6th Ad) | Ann Arbor, Michigan
Meijer | Michigan Grown for $1.77/pound (Sept 29th Ad) | Ann Arbor, Michigan
Kroger | Michigan Grown for $1.88/pound (Sept 30th Ad) | Ann Arbor, Michigan
Dominicks | Michigan Grown for $1.99/pound (Oct 2 to Oct 8 Ad) | Chicago, Illinois
Ralphs | $2.49/pound (Wednesday, October 2 through Tuesday, October 8 Ad) | Southern California
Whole Foods Market | $2.49/pound | Ann Arbor, MI
Sweetbay Suppermarket | $2.49/pound (Oct 2 to Oct 8 Ad) | Tampa, Florida
The Fresh Market | $2.98/pound (regularly $4/pound) (Oct 2 to Oct 8 Ad) | Toledo, Ohio
Who Has the Cheapest Organic Honeycrisp Apples
Publix | $3.49 pound (normally $5 lb) through October 9th
Whole Foods Market | $3.99/pound | Ann Arbor, Michigan