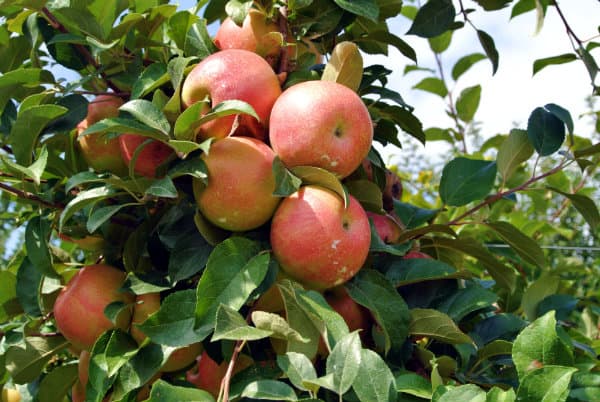 Where have all the organic apples gone? This is a question I hear a lot. People expect a place such as Whole Foods Market to be stock full of organic apples but if you have been there lately you probably didn't see a lot of them. Organic apples are hard to come by right now. Not impossible just not in the quantities people are expecting. Is it because stores don't really care about bringing them to their customers? No.
In this day and age people expect to have everything available to them all the time. It doesn't always work that way. The problem here is that more and more people want organic. The supply is not meeting the demand. (Check out this report in the Packer, a produce industry newsletter). This is particularly the case with apples this year. The domestic apple crop was not big enough to meet the amount of people that wanted them for the 2013-2014 season.
Now if more people want organic kale, then farms could try and plant more organic kale for the season. Not so with apples. It takes about 5 years for an apple tree to begin bearing any fruit. So if demand increases it will take time to meet up with that demand. Also you really only have one state that is growing most of the commercial organic apple crop, and that is Washington. You make see other states pop and now again, I have seen organic Michigan apples at Whole Foods, but most of the time we are relying on just Washington, so however their season goes will dedicate how the organic apple season across the country goes.
What Time of Year Can I Find Organic Apples?
We begin seeing organic apples out of Washington in September. As the harvest continues more varieties become available and a steady stream last into the winter. In late winter is when things start getting sketchy. In 2014, supplies start running low around late February to early March. Once organic apples begin harvesting in Southern Hemisphere you may seem them hitting U.S. stores in April and May. Not in the same amounts as the Washington crop. June to August you will find it even more of a hunt to find any organic apples before the new crop out of Washington arrives again.