Planning to serve up a batch of homemade beef stew? Find out which types of bread are the best to pair with it from crusty breads to soft, quick ones.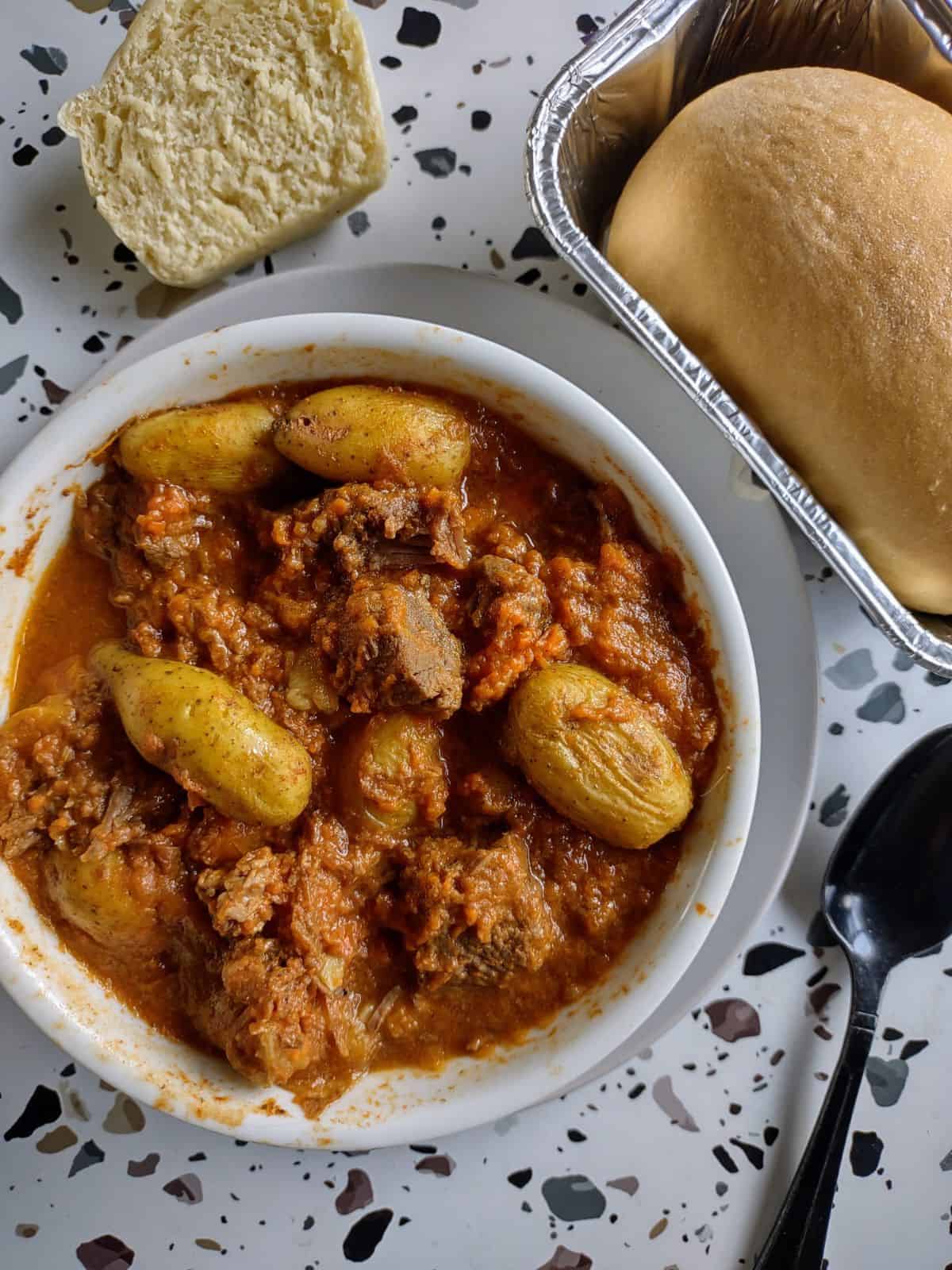 This post includes affiliate links. This means that at no additional cost to you, I will earn a commission if you click through and make a purchase. These are products and services I recommend because I use or trust them. Cookies will be used to track the affiliate links you click.
You are ready to sit down with your hot bowl of beef stew. You got your spoon ready to dig in. But it dawns on you something is missing.
Why bread of course? There is nothing in the world that goes better with a soup or a hearty stew than a roll or a nice slice of bread.
What breads go best with beef stew? Let's talk about them.
Jump to:
🍞 Best Bread
Dinner rolls are always welcome. The more buttery the better. Rolls don't have to be just the same old boring shape either. Check out these ones:
If you want to just grab something from the store you could just get Hawaiian rolls. A baguette is always good. You can either dip them in the stew or drizzle some really good olive oil over the bread slices and serve alongside the stew.
Here are some ideas of loaves to pick up at the store (or better yet make yourself!)
A crusty sourdough bread
Whole wheat bread
Ciabatta bread
Garlic bread (buy store bough bread and add garlic & butter)
Challah loaf - great for just ripping apart and dunking
RELATED - How to Freeze Leftover Beef Stew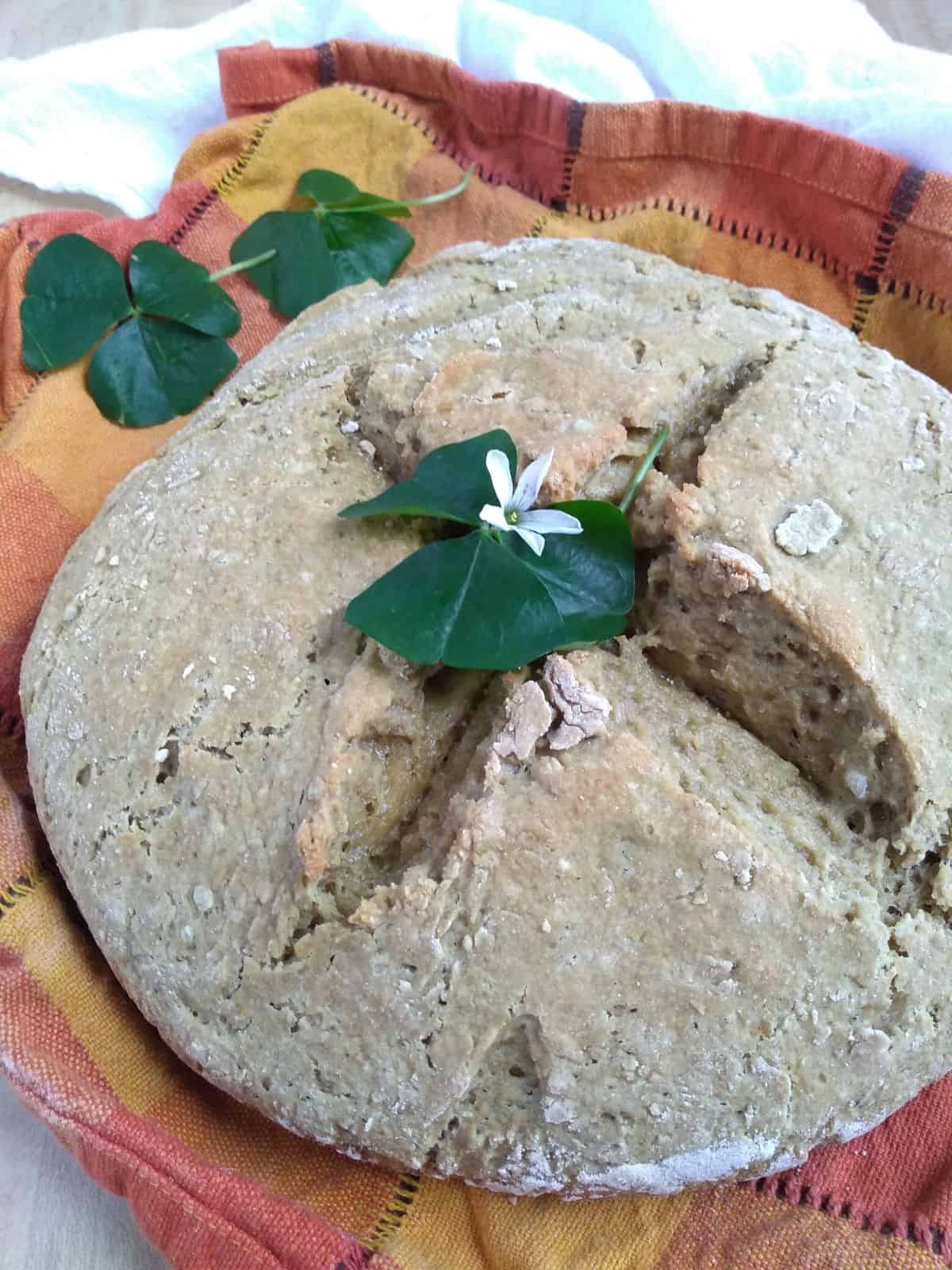 🐇 Quick Bread
Is your stew cooking and you just want to make something fast to go with it? When you don't have time for bread to rise, then go with a quick bread.
My favorites to go with stew or either soda bread or cornbread. Here are a couple recipes from the blog.
Buttermilk biscuits are considered a quick bread as well. It's what you can make when you don't have time for rolls but still want a single serving bread option. I always use buttermilk when making biscuits as it helps give them a really good rise and slighty tangy flavor.
🥪 Beef Stew Sandwich
Want to turn your beef stew into a sandwich. Then you want to go with French Bread. In 2021, I visited one of the most famous places to get a Po'boy sandwich in New Orleans - Parkway Bakery. While they didn't have beef stew on a sandwich they do a roast beef with gravy on a sandwich. That type of bread held the meat well without falling to pieces in my hands.
The Ciabatta Bread rolls that they sell at Trader Joe's would be good as well for a smaller sandwich.
🥣 Bread Bowls
Is beef stew a good choice for a bread bowl? Sure you could, although for me that would be a little too heavy if I am including potatoes as well. I think stew meat with some celery and carrots would be fine.
The advantage of using a stew over a soup, is that stews are thicker. The bread bowl will hold up better than say a bowl of chicken noodle.
Want to find out how tasty your next batch of beef stew will be when made with dry aged beef? Check out the beef stew from Porter Road.