Let us show you how to best cook the boneless pork loin chops that Costco has, that they often put on sale.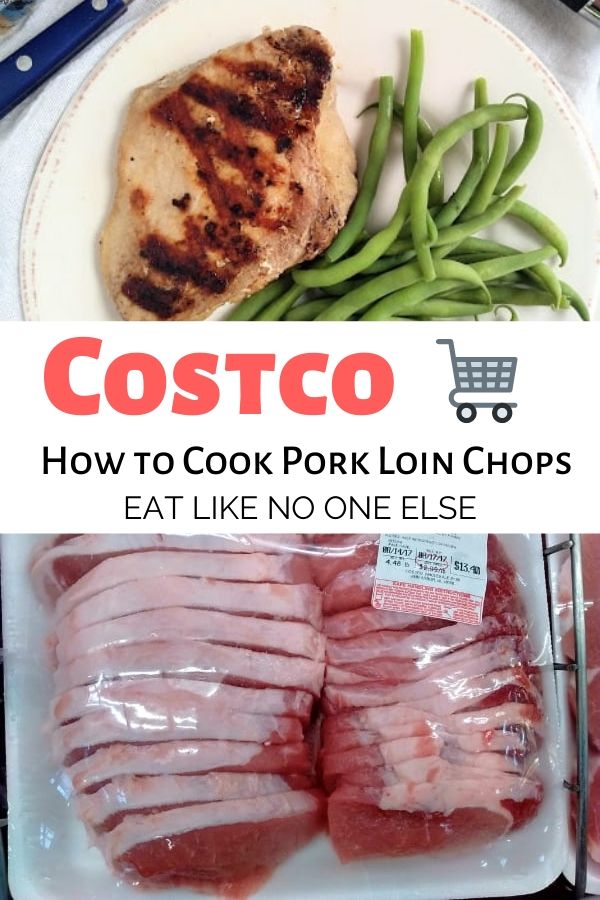 The day I got my first ever Costco membership in part so that I could write more about the popular warehouse store, I took a trip there with my oldest daughter.
After enjoying a snack of a hot dog and a churro, I walked around the store looking for inspiration as well as some great deals.
Then I came upon this sign:
Save $3 off a package of top loin pork chops sound pretty good to me considered the chops started at $2.79/lb.
That coupon brought my package down to $10.31 or $2.16/lb. Not bad at all. I picked out the smallest package they had. Often time when something is sold by the pound I end up picking the cheapest choice to help with portion control and to save a little bit of money.
Jump to:
Whole Pork Loin
It's not hard to cut up your own pork chops. If you find that the whole pork loin is at a better price at Costco, then feel free to buy it and slice it with a sharp knife.
Find all the different cuts of pork that you can find at Costco. You can also listen to our pork guide on our podcast.
How to Cook
The first thing to know is that they pork chops are on the lean side. This is because pigs are a lot leaner now then they were fifty years ago (check out this article to learn more about how pigs have gotten leaner). While that might be better for our health, the problem is lean meat tends to dry out real fast without the extra fat.
That is why your best bet is to brine. Not only does this flavor the meat, it also leads to more moist meat as long as you don't overcook it.
How to Brine
Most important ingredient to a brine is salt - I always use kosher salt for this. Allowing the pork to soak in a salty solution will add flavor to the inside of meat, where as just salting on the surface, only salts the surface of the meat. Your solution must taste salty but it won't make the meat too salty.
For liquid, you can use just water or chicken or vegetable stock. The stock will add more flavor than just water. If you don't have any on hand or do want to spend the extra money to buy some or time to make your own, you can still have good results with just water.
I like to add some whole peppercorns, brown sugar, and whatever other herbs and spices I have on hand to add flavor.
To make the brine:
You need to dissolve the salt.
Heat up your brine in a pot until the salt is dissolve and add some ice to it or allow it to completely cool before adding to your pork.
I like to do this in a gallon sized plastic bag. Poor the liquid in and seal it up.
I place in in another container in case the bag leaks.
Place it in the fridge for at least 2 hours, no more than 4.
Remove and pat dry when you are ready to cook.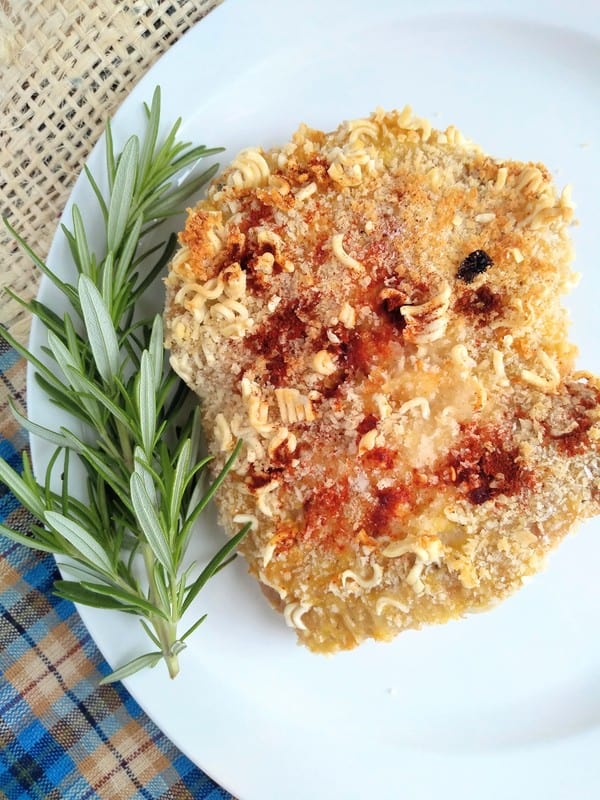 How to Cook Them
Two methods that I like is to either bread them or grill them.
I have a recipe for breaded pork chops with a Panko/Ramen noodle breading. Super crispy!
🍴 Panko + Ramen Breaded Pork Chops recipe
Now onto the grill option. You can grill them outside on the grill or inside on a nice cast iron grill pan (I like the one Lodge makes).
🍴 Brined + Grilled Pork Chops recipe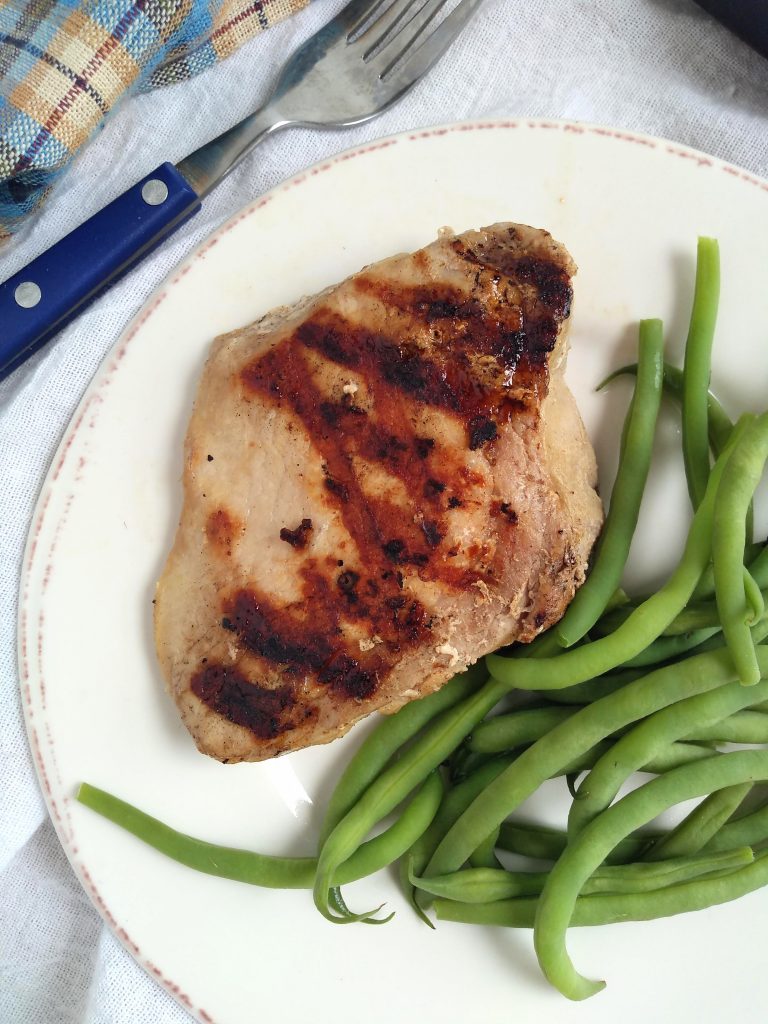 What if I Don't Want to Brine
If you don't want to brine your pork chops then I would recommend using them in a slow cooker application or something with a nice gravy. You can still try to use the methods I mentioned above, but it's so easy for the pork to dry out that I wouldn't do it.
One of my favorite "wet" pork recipes is Tyler Florence's Smothered Pork Chops. These chops are served with a buttermilk gravy that has a bit of spice to it. This recipe has a special place in my heart as I cooked it for my grandma at her house the last time I saw her alive. This was just when I was beginning to really learn how to cook.
How have you used the pork loin chops from Costco? Leave us a comment below.