How long can you expect cinnamon to last? Learn how you can buy the freshest cinnamon.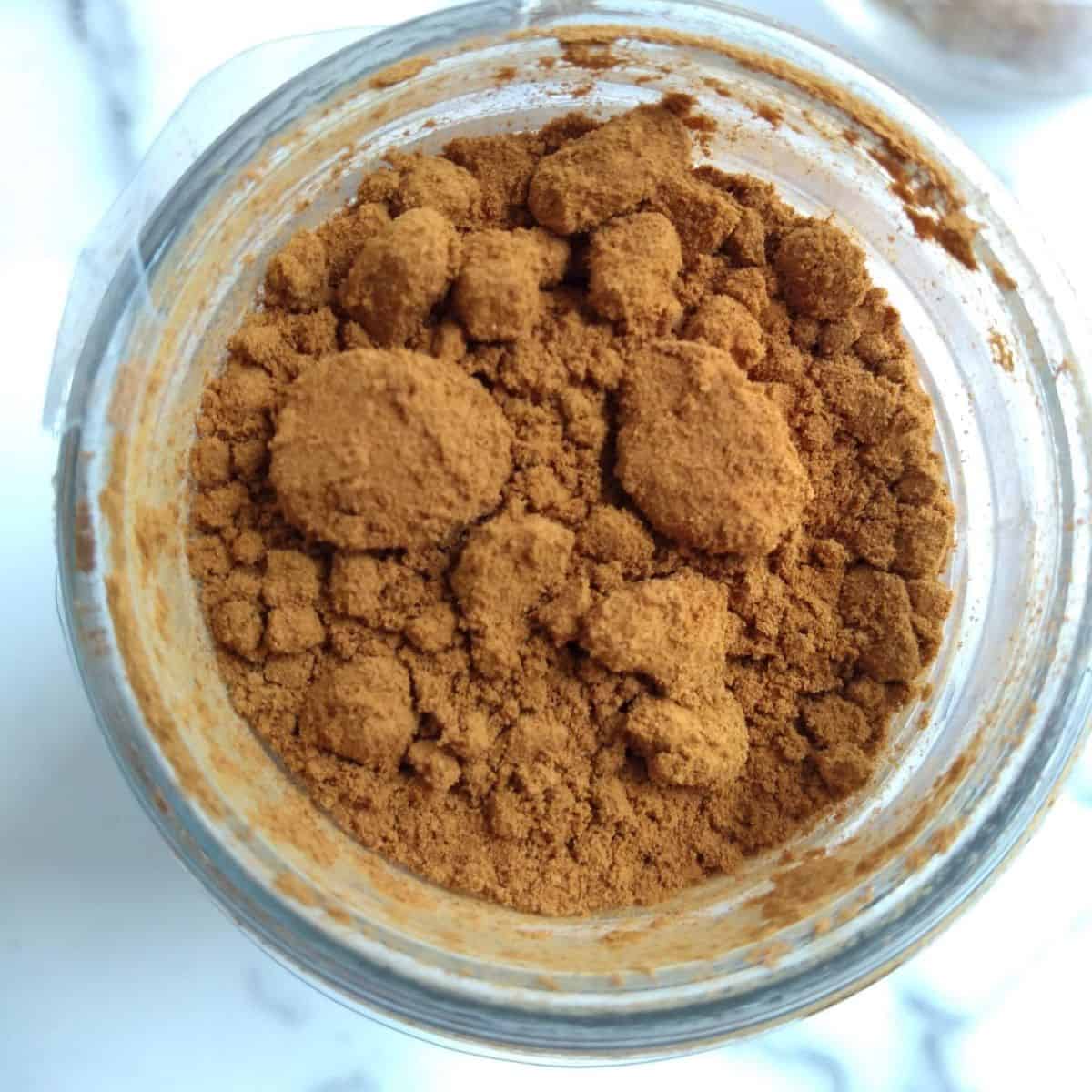 This post includes affiliate links. This means that at no additional cost to you, I will earn a commission if you click through and make a purchase. These are products and services I recommend because I use or trust them. Cookies will be used to track the affiliate links you click.
Alright you are ready to do some baking.
You reach back into the depths of your pantry to find some cinnamon.
You look at the container. You find a best by date on it that was 6 months ago. You wonder should I still use this cinnamon? Is it going to be ok?
Let us show you the ins and outs to knowing when cinnamon is the best and when it's time to look for a new container.
Jump to:
❓ Does it Expire?
Depends what you mean by expire? You may find a best by date on a container of cinnamon. This was likely put on by the company to share when they think their product is best consumed by. It does not mean it goes bad. In fact I have never had cinnamon go bad.
The only way for cinnamon to go bad is if you get water into it or bugs. If it stays dry it will last and last and last.
📅 How Long Does It Last?
So we aren't worrying about the cinnamon going bad to the point that it can't be used. We are concerned about if the cinnamon still has any flavor.
This is why I don't recommend buying those giant containers of cinnamon at places like Costco. Unless you are going to use that much in a 6 month time period, it's going to lose a lot of it's potency.
The amount of time I would give ground cinnamon before changing it out for a fresher jar is 6 months.
RELATED - Why are Cinnamon Rolls Dense?
🙋 Are Cinnamon Sticks Better?
In terms of lasting longer, whole cinnamon sticks are better. They can last for a couple years without losing much flavor. It's when the cinnamon is ground is when the time clock starts ticking on maximum flavor.
Just as whole coffee beans, freshly ground, produce the most flavorful coffee, whole spices, freshly ground, do the same. Both of these contain volatile oils that dissipate over time. Cinnamon sticks are a great way to go.
The issue I think the problem most people have with cinnamon sticks is grinding them fine enough. I recommend using a coffee grinder. And even then I would sift the cinnamon with a sieve when done to make sure you get out any pieces that didn't get ground into a powder.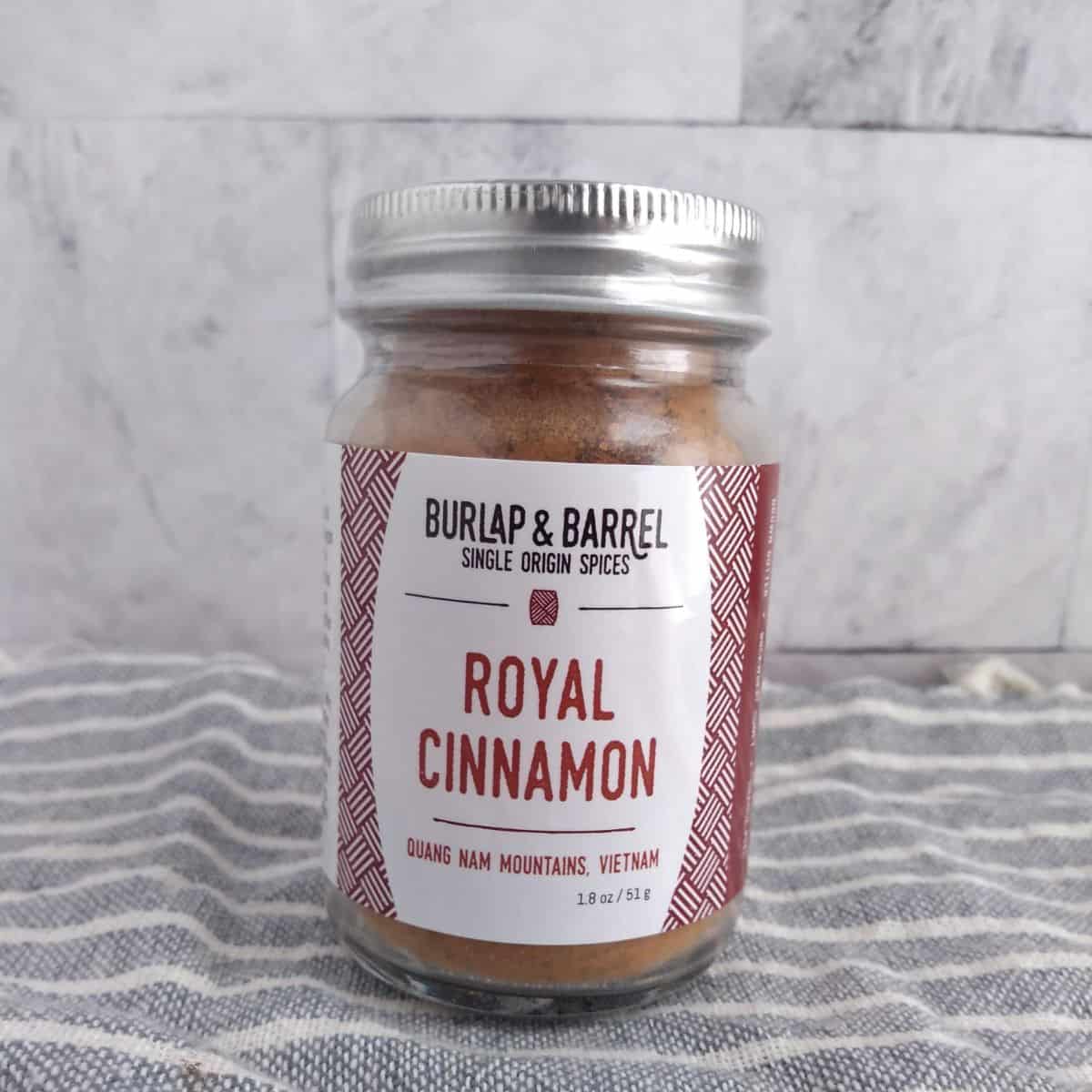 🏆 Freshest Cinnamon
Spices like cinnamon can actually spend a lot of time in warehouses, shipping containers, distribution centers, packing facility, etc. before they even make to the grocery store. It's common for this to take years. Yes I said years, not months. In all the waiting, flavor is lost.
Your best bet is to go directly to a source that can cut out all the middle men and get the spices from the farmers. Burlap & Barrel Single Origin Spices do just that. They are able to work with individual farmers in all different parts of the world. The result is quality spices that I have never found a match for.
They offer a few different cinnamon products
If you like you can buy all of these together in their Cinnamon Collection.
Since they do work with farmers, it's possible they may go out of stock of an item or stop carrying, so always good to check to make sure they go what you want.
What is the most common way you buy cinnamon? Do you buy a small or larger container? Where do you get it from? Leave your answers in the comments below.