This post includes affiliate links. This means that at no additional cost to you, I will earn a commission if you click through and make a purchase. These are products and services I recommend because I use or trust them. Cookies will be used to track the affiliate links you click.
In episode 032 learn about what barrel aged maple syrup is, how it is produced, what type of barrels are used, and what brand we recommend trying.
🛒 Before You Checkout
What you need to know before you checkout at the grocery store or market:
If you are able to, buy the largest container of maple syrup, it will save you money in the long run. Be sure you will have space in your fridge to fit it once the container has been opened up.
If you splurge for a barrel aged syrup think about having breakfast for dinner. If you are trying to rush through the morning, you won't have the time to enjoy such a luxury. At dinner time it's usually less hurried.
With all the fun flavors that Runamok is coming out with they make a great gift. Better than a pair of socks right?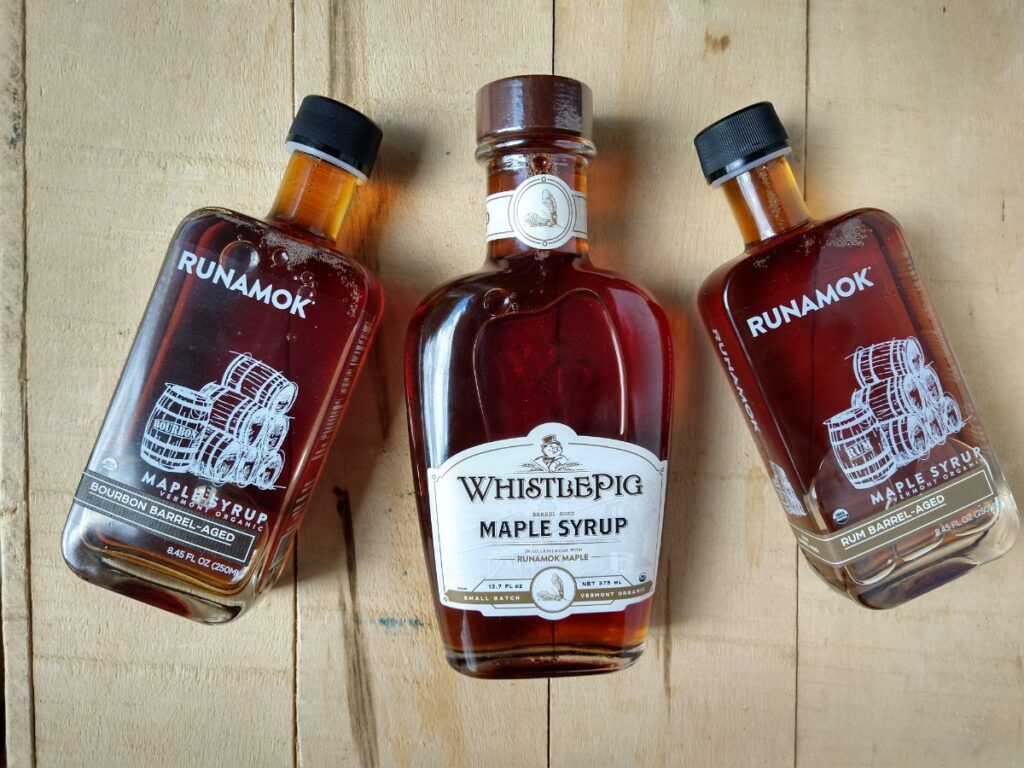 📚 Additional Resources
Here are the different types of barrel aged syrups you can buy from Runamok.
They also have Sparkle maple syrup that contains food-grade edible sparkles.