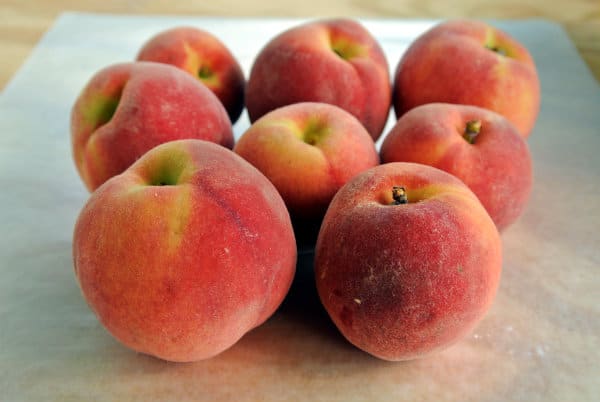 Time to review my first Michigan grown peaches of the season. The variety is Harrow Diamond. It was developed at a breeding program in Harrow, Ontario. The same place as the Canadian Harmony and of course the Harrow Beauty. This peach is a semi-clingstone, which means unless the peach is really ripe, some flesh will probably still cling to the pit. This early season peach ripens on average 18 days before the popular Redhaven.
My Experience with this Peach (Rating Scale 1-10)
Acidity: 8
Peach Flavor: 6
Sweetness: 5
Juiciness: 7
Overall Feeling: This peach was definitely on the acidic side. It has a good flavor and is pretty juicy. It left a little juice in the bottom of my bowl. Not the sweetest peach in the world. I needed a bit of sugar to balance it out (also adding honey to peaches is a delicious option).
Where is the best place to buy a good peach? Click here to read my article on shopping for peaches.