Learn how long you can expect blueberries to last where they are fresh, frozen, picked directly from the bush, or have been washed.
Whether you are just buying them from the grocery store or you are picking them fresh from a u-pick field, you want your blueberries purchases to last as long as you can. One of the biggest concerns people have about any fresh fruit is that it's going to go bad and they will end up wasting their money.
In this post we will talk about how long you can expect blueberries to last and what you can do to extend the time as long as possible, so that you don't waste a single berry.
Jump to:
🥶 In The Fridge?
Getting your blueberries into the fridge as soon as you can after purchase is going to give you the longest time.
It's important that you don't wash the blueberries at all before you put them in the fridge. This will certainly shorten their time and open up an opportunity for mold to grow. Only wash berries right before use.
❓ Outside the Fridge?
If for some reason you can't keep them in the fridge, they can last 1-2 days. While traveling in our camper, we had little space in our camper fridge but got a good deal on blueberries. They remained outside the fridge and the kids ate them by the next day without any noticeable loss in quality.
If you are packing them to eat them later in the day or the next day they will be alright. I would not wash them until you are about to eat them.
🧊 In the Freezer?
Blueberries are one of the best fruits to freeze. Their small round size are perfect for the freezer. How long will they last? I would say 3-6 months. If you keep them in the back or bottom of your freezer, not in the door, you may be able to get 9-12 months out of them if also sealed well. That will last you until the following season!
🚜 After Picking?
Let's say that you just got home from a u-pick berry farm and you have a ton of blueberries. How long can you expect them to last when they are that freshly picked? I would say if you get them back home and into the fridge relatively fast, you could easily get 2 weeks out of them. I have picked blueberries many times in the past and this is what I have found.
One farm I picked at gave you a bucket lined with a plastic bag and then just removed the bag when done. If you have that kind of situation you will want to get the berries out the bag and into a something else so moisture won't be trapped next to the berries.
💧 After Washing?
Washing the blueberries can remove any dirt or debris from the berries. But it also removes the bloom, that is the thin white colored coding that the fruit naturally produces. It protects the fruit while it's growing. Once this is removed, the berries are more prone to spoiling. I would give them no more than a day or two after being washed as long as they are keep in the fridge.
😞 How to Tell If They are Bad?
The number 1 sign that your blueberries are not good anymore is mold. If you see mold it's a game over, you will have to toss them.
However if your berries are just looking wrinkly they still can be eaten. Check for mold first.. You might not like the texture at all. These berries are best used for baking, where you won't be able to tell. However when they get wrinkly, the flavor could be off, or they taste "fermented" if it's relly bad. I would discard them at that point.
🍇 RELATED - How to Make Grapes Last Longer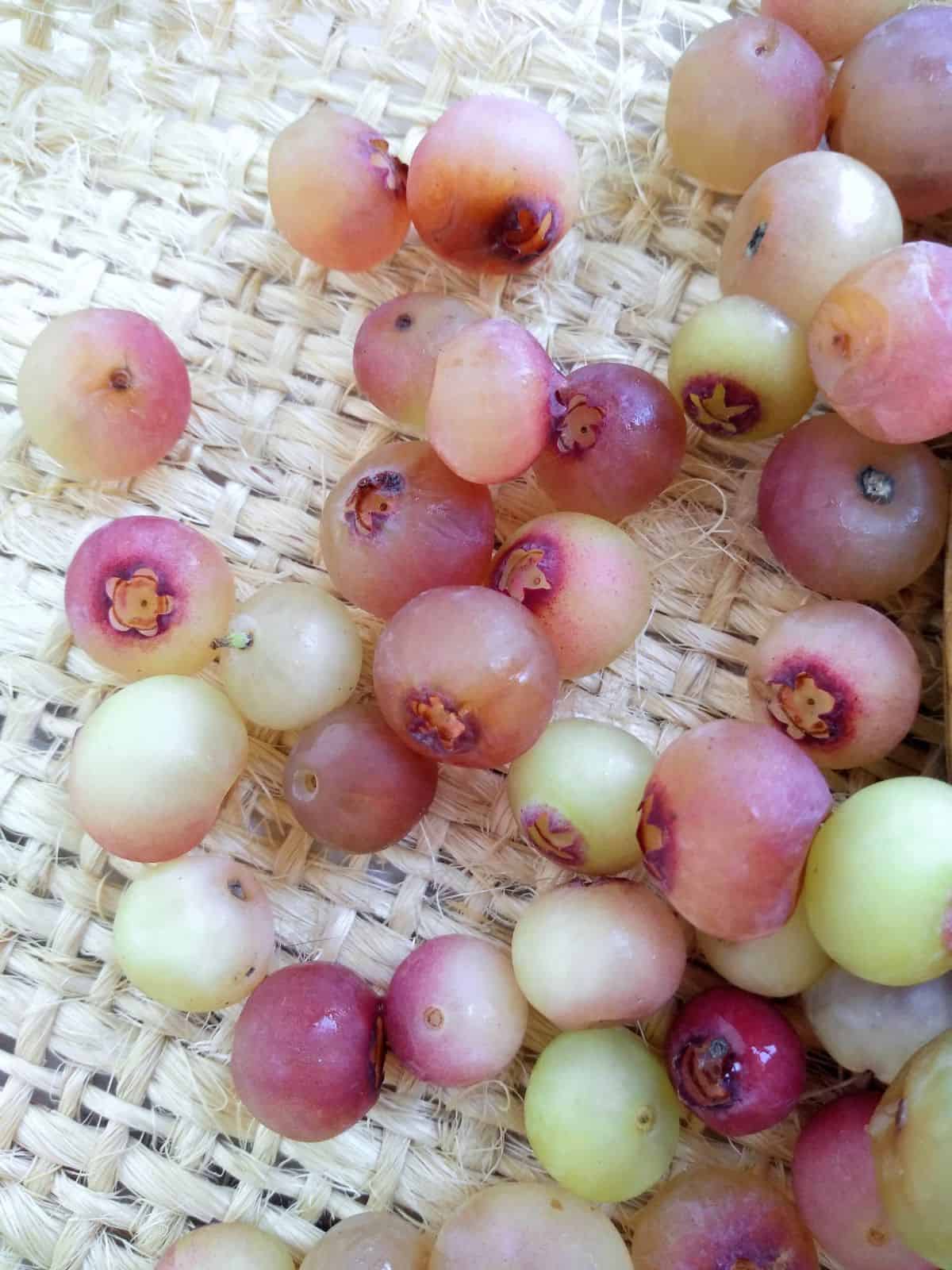 🔵 More on Blueberries
Want to learn more about blueberries like the Pink Lemonade Blueberries in the photo above? Check out these posts.