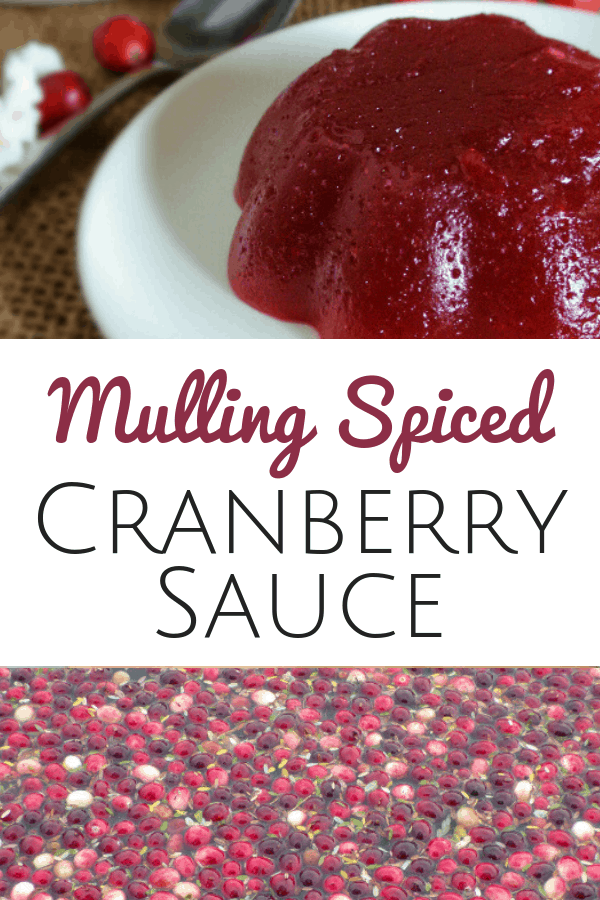 One of my favorite parts of the Thanksgiving meal has always been the cranberry sauce.
I spend years eating that stuff, straight from the can.
As I grew older I learned how to make it myself. It's so incredibly easy.
Once I mastered the basic sauce, I have had a chance to play around with it. First I replaced making it with water, because let's face water brings no additional flavor to the party. A nice strong ginger ale does. The ginger ale gave it a mild kick of ginger as well as the carbonation seem to improve the texture.
I have also used orange juice which is a classic combination. I wasn't ready to leave well alone.
Last year I experimented with using mulling spices to make my cranberry sauce. I was inspired by a post shared by Frieda's Specialty Produce on their facebook page. I was amazed at how that turned out. The spices add a wonderful dimension of flavor that elevates the sauce from ordinary to extraordinary. I just had to do it for the blog this year.
What are in Mulling Spices
While mulling spice blends can vary they normally include cloves, cinnamon, allspice, nutmeg, or orange peel. Star anise pods are sometimes included, even fenugreek. They are a combination of spices that really bring me into these cooler days, particularly since the weather here in Michigan decided to jump ahead about 8 weeks! Most often they are found in hot cider, a good choice.
Going outside the boxes, I decided to brew some in some water, extract those flavor, and add it to my cranberry sauce. You can buy mulling spices at any grocery store. I recommend Frieda's blend if you can find it.
The best thing about this sauce is that you can surprise your guests on Thanksgiving. The sauce doesn't appear to be anything different by just looking at it. Once that get that first taste they will know you have done something, I almost guarantee it will be something that they will love.
If you need to make a double batch, just make sure to double everything. For best consistency the water and sugar need to be in a 1:1 ratio. If somehow you have leftovers (which I highly doubt) you can try make Cranberry BBQ Turkey Sliders the next day. It's a Giada recipe and one of her best in my opinion.
Ingredients
12

oz

fresh cranberries

1

cup

sugar

1

cup

water

1

heaping tablespoon mulling spices
Instructions
Bring the water and mulling spices to a boil in a large pan. Once you reach a boil, remove from the heat. Allow the spices to seep for 30 minutes. Strain out the spices.

Add the sugar and bring back to a boil. Add the cranberries.

Turn the heat down until the mixture is boiling gently. If you let the mixture boil too hard you may get burned.

Let it boil for 10 minutes. You can check if the sauce is done by putting a little dab on a plate and placing it in the freezer. Wait one mintue. If it's firm then it's done.

If you wish to make whole cranberry sauce, just pour it into a bowl.

For jellied sauce: push the mixture through a sieve to strain out the skins. This will produce a sauce just like from a can.
Tried this recipe?
Mention @eatlikenooneelse or tag #eatlikenooneelse