In this episode learn how to use a cake pan to make pizza. Amanda from Saporito Kitchen will also share how she makes pizza using cast iron and why it's such a yummy idea.
🎧 Listen
You can listen to this podcast episode below or listen on any of these podcast players - Spotify, Apple Podcasts, Amazon Music, Google Podcasts. If you would prefer to read the text, you will find a transcript below.
✍️ Guest Blogger
Amanda from Saporito Kitchen shared with us how she makes pizza in cast iron:
Amanda: Hey everybody, this is Amanda with Saporito Kitchen, and today I am sharing with you how I make pizza in a cast iron pan. It is one of my favorite ways to make pizza because the crust stays super crispy on the outside, but still chewy on the inside. We are from Chicago, and so while this is not exactly Chicago deep dish, this is my ode to it and one of my favorites.
Now I use a homemade dough recipe, however, you can also use store bought, about one pound of dough will perfectly fit inside a 10 inch cast iron skillet on the bottom, and then all the way up the sides. I also use my homemade Italian gravy for the sauce, which is a little bit thicker and more flavorful, but you can of course use whatever pizza sauce that you.
And then my favorite toppings happen to be a margarita style pizza with fresh sliced mozzarella cheese, as well as fresh sliced tomatoes. And then afterwards I add on some fresh basil as well. Now for my cast iron pizza, I like to make sure I pre-bake the crust. This ensures that things don't get super soggy and that the crust cooks all the way through since you have quite a thick topping on it.
And then you need to make sure also that you cook it in a super hot oven. This again, makes sure that the ingredients still stay fresh, but it cooks quickly. And again, you want that crispy crust. Now, of course, the recipe will be linked in the show notes for you, and you can also find me on my website for more questions and recipes Saporito Kitchen or on social media at Saporito Kitchen.
🛒 Before You Checkout
What you need to know before you checkout at the grocery store or market:
If you are intimidated about making the dough from scratch yourself, here is an easy option for you. Take all your pizza dough ingredients and put them in a bread machine. Hit the dough cycle button.
Check on it to make sure all the ingredients are incorporated. The machine will heat up just enough so that the dough will rise, but not cook it. Then you just take it out when the timer goes off and use the dough the same way you would have used the pre bought dough. Bread machines are common to find in thrift stores on the cheap. We love using them as a stress free way of making homemade dough.
🎧 Check out Episode 089 - How to Find Authentic San Marzano Tomatoes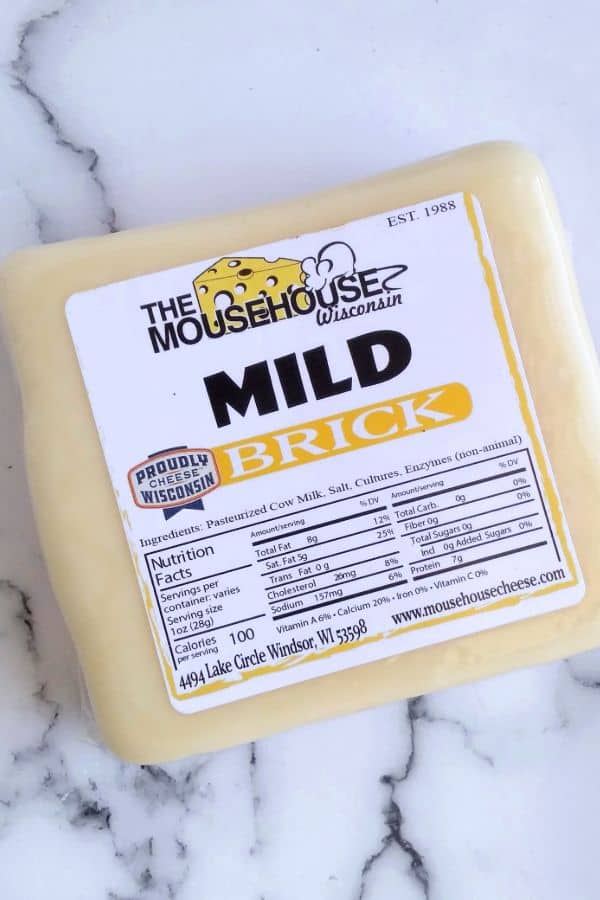 📚 Additional Resources
Mozzarella is the most popular cheese for pizza but I actually prefer using Wisconsin Mild Brick cheese.
Make sure to check out Amanda's recipes, she has got some good ones: