Find out when you can buy the most famous cherry of the year.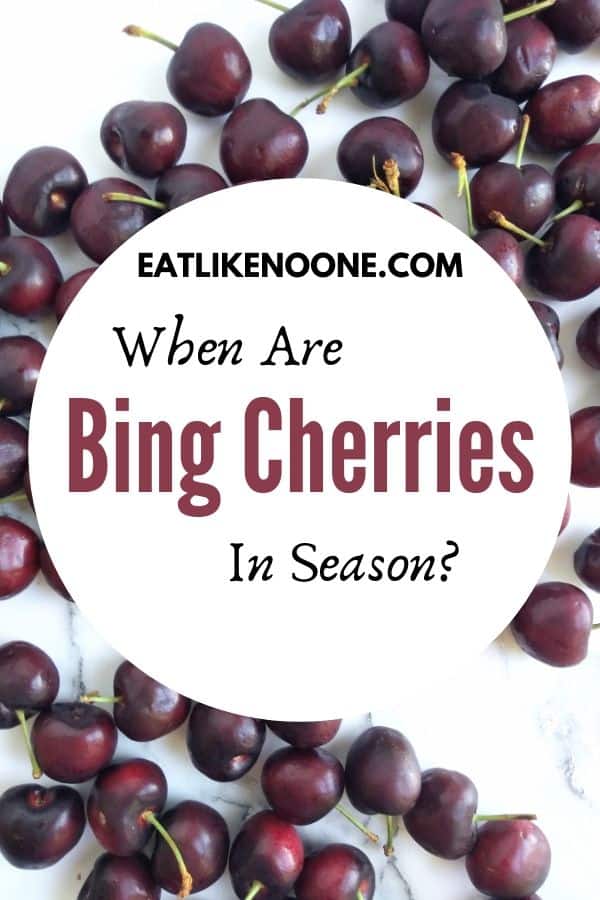 This post includes affiliate links. This means that at no additional cost to you, I will earn a commission if you click through and make a purchase. These are products and services I recommend because I use or trust them. Cookies will be used to track the affiliate links you click.
Often times the most common or the most popular is not the best.
Rarely is the most popular band, actually the best band, come on do you want to admit your a fan of whoever is the most popular band when you are reading this?
This concept is certainly true in the fruit world.
For decade, the Red Delicious apple was the most common apple and it's anything but delicious.
But there is a strange phenomenal in the world of fresh cherries. One of the most common and most popular varieties in this case is actually one of the best. And because it is so common, the prices for it are normally the best of the year.
I am talking about the Bing cherry. A dark red cherry with a firm bite, sweet flavor with a bit of tartness to balance it out. They are oh so good and so easy to find.
Question is, when do you find them.
RELATED - When are All Types of Cherries in Season?
📜 Brief History of the Bing Cherry
First, a little background on the variety. It first grown in Oregon in the 1850s by Seth Lewelling and named after Ah Bing his foreman who was from China. This was before Oregon had achieved statehood. It is significant that the name stuck as hostilities towards Chinese laborers were increasing.
If you are interested in learning more check out this article by Oregon State University on the history of cherries in the Pacific Northwest.
Bing have become the standard. Every other variety is compared to it in terms of flavors and harvest time. You are either before or after Bing cherries.
☀️ When in Season
The first Bing cherries of the season arrive in stores in the beginning of June. These are grown in California. While not being the latest growing variety in California it is usually the last variety most of us will find in our stores.
Following that they are available from the Pacific Northwest in mid June - early July. Most of the cherries you find in the grocery store are Washington grown not Oregon. In August, other varieties are sold.
It's common that there is a short gap or no gap at all between the California Bing season and the Washington one in terms of what's available at the grocery store. Because of that cherry prices are at their best from June to July, with higher prices early and late in the season.
Sometimes the Bing named is used for any dark sweet cherry, but know that they are genuine Bing cherries if they fall outside of the window of availability.
Here is a state by state breakdown of when Bing cherries are ready (the timing will vary on the weather)
| | |
| --- | --- |
| California | late May to mid June |
| Oregon | mid June to late July |
| Utah | mid June to early July |
| Idaho | mid June to early July |
| Colorado | end of June to mid July |
Bing cherries are not necessarily grown widely in all cherry producing states. For example, in my state of Michigan we don't grow them as they don't do well in our climate. I have heard because the fruit cracks too much with the amount of rainfall we get. Other varieties are selected that do better here.
If you are looking into buying your own Bing cherry tree, make sure they do well in your climate first.
🍽️ Favorite Recipe
Although I prefer to make this with tart cherries, fresh ones can be hard to find for most people. Michigan is the number 1 tart cherry producing state by far, so for me it's not too hard to get them. Bing cherries have enough zing to them to be used to make this Easy Cherry Cobbler. Yum!
🌸 More Cherry Posts