Is AlDI a place where you can get grass fed steaks? Find out what ALDI offers and read our review of their grass fed ribeye.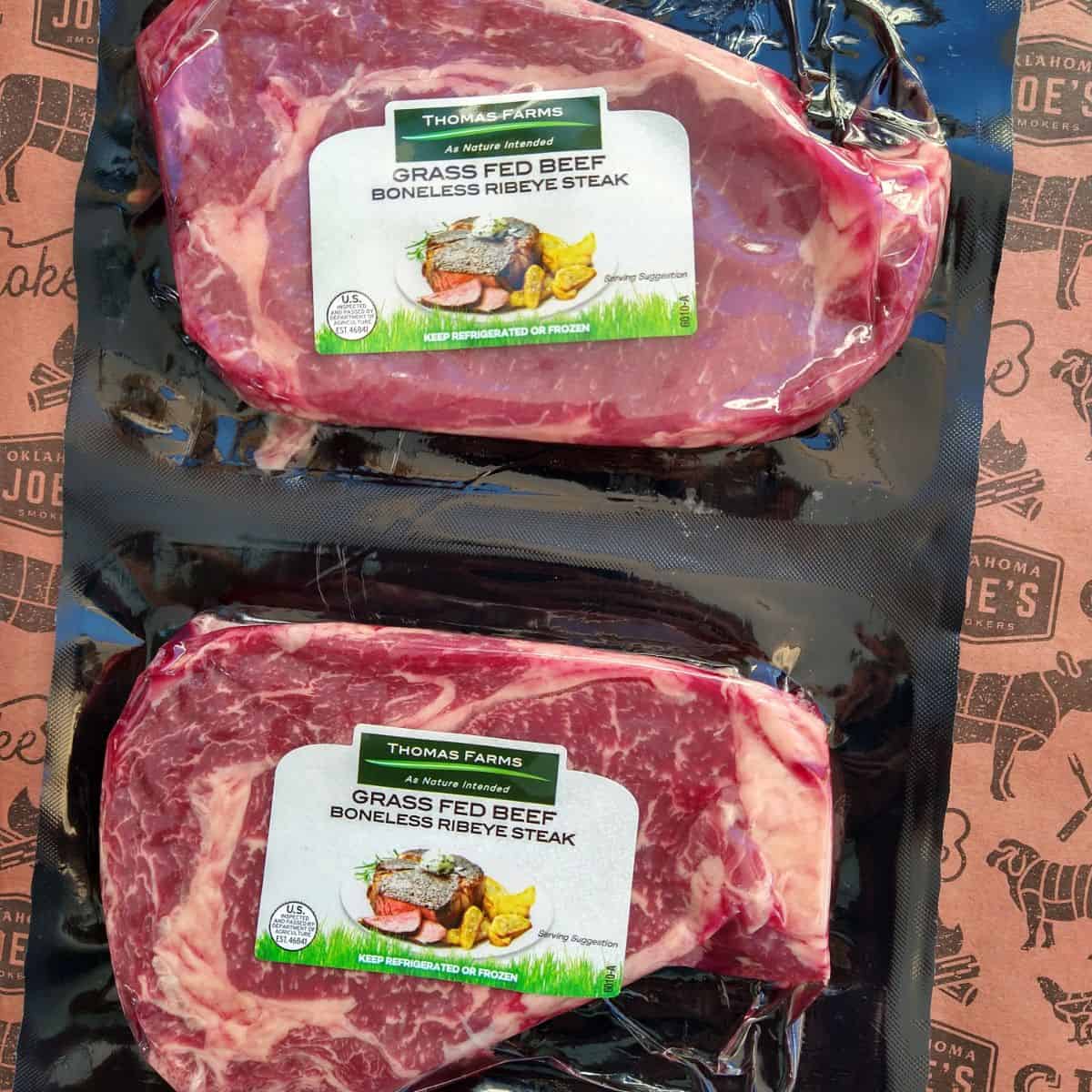 I will always welcome a steak dinner. We usually have one once or twice a month.
Trying to stay on a budget I am always looking to get the best steak I can get for the best value. I don't want to fork over more money for a steak than I would if I was going to a restaurant for dinner.
On a trip to ALDI, I found that they have a couple grass fed steaks for a good price. Do they meat the goal for being the best value?
Jump to:
💲 Prices
Here are the prices that I found for the grass fed steaks at ALDI. These prices were recorded in January 2022. Prices may vary, check your store for the current price.
| | |
| --- | --- |
| Grass Fed Boneless Ribeye Steak | $9.99/lb |
| Grass Fed Boneless Strip Steak | $9.99/lb |
In terms of grass fed steaks these are great prices. In other places, you are paying a lot more for non-grass fed Rib eye or strip steaks. It's definitely worth your money to give them a try.
RELATED - How do the prices of these steaks match up to other stores? Read our blog posts on What's a Good Price for a Ribeye Steak? or What's a Good Price for a Strip Steak?
🐄 Why Grass Fed?
Why even bother with it? Flavor. When animals are in a more natural environment for them it's show in the meat that is produced from them. I certainly have been able to tell when I have had grass fed beef and think it's worth seeking out.
Many people also believe that grass fed beef is better for you. Read up on what nutritionists are saying.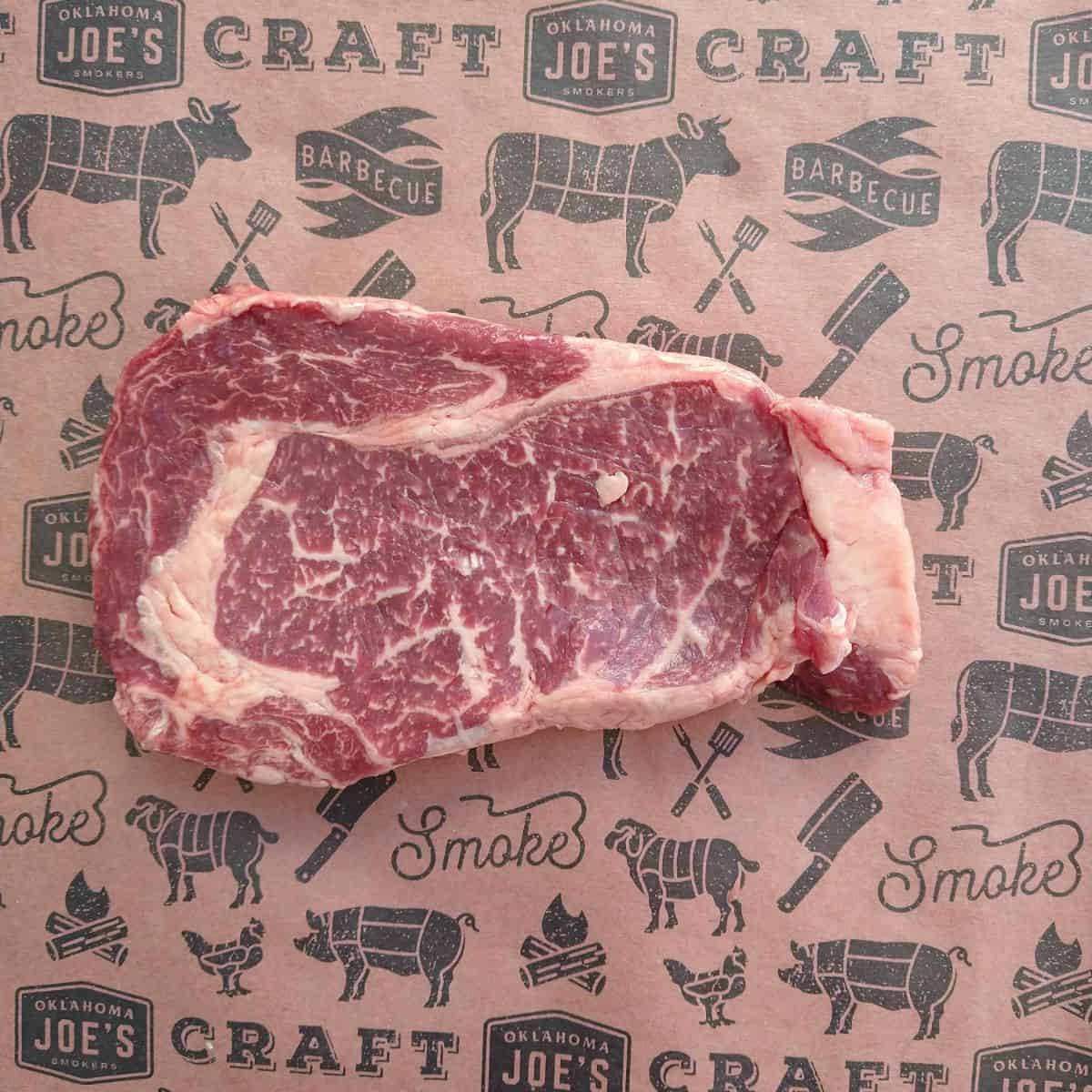 📋 Review
For a weeknight dinner, I decided to give the grass fed ribeye steak a try. I was extremely happy with this steak purchase. The steak was very flavorful and tender. The two-pack was a perfect size serving for my wife and I to enjoy together.
As I do with all my steaks now I gave them the sous vide treatment and then sear the steak in a cast iron pan. This makes it so the steaks are perfectly cooked from end to end.
See how to sous vide a steak in our blog post on How to Cook a Sierra Steak
💡 Top Tip
Examine each steak to try to find the pack with the most marbling or intramuscular fat.
I did notice a difference in the amount of marbling within each steak. In the two pack, the steaks had quite a bit of difference as you see in the photos above. The first one has a lot and the second not so much.
These steaks did not have a grade on them. Each beef producer has to have their place inspected but they don't have to have their meat graded. This is an added service that has to be paid for just as if you were being certified organic. Not doing this service will save money but you won't get the grades.
I'm pretty sure that the steaks I got would have been graded differently. Take a close look at each pack. Trying to find the steaks with the best marbling that you can. We still enjoyed both steaks but felt the one with the better marbling was clearly better.
Do you shop at Costco as well? Make sure to check our guide to Buying Beef at Costco