This post includes affiliate links. This means that at no additional cost to you, I will earn a commission if you click through and make a purchase. These are products and services I recommend because I use or trust them. Cookies will be used to track the affiliate links you click.
In this episode, learn why you want to source and to find authentic San Marzano tomatoes from Italy. These tomatoes are the best tomatoes for making sauce with.
🎧 Listen
You can listen to this podcast episode below or listen on any of these podcast players - Spotify, Apple Podcasts, Amazon Music, Google Podcasts. If you would prefer to read the text, you will find a transcript below.
🛒 Before You Checkout
What you need to know before you checkout at the grocery store or market:
Whenever you are making a homemade tomato sauce always try to use a paste tomato, even if you can't find San Marzano. You are going to have more sauce if you use a meaty tomato instead of a juicy beefsteak style. You will end up having to boil off more liquid, which will take more time and produce less sauce.
Even if you paid a little more money for a paste tomato you will get a lot more sauce. I always think it's worth it to find whatever paste tomato you can get. Fresh roma tomatoes will work and are usually decently priced in the store.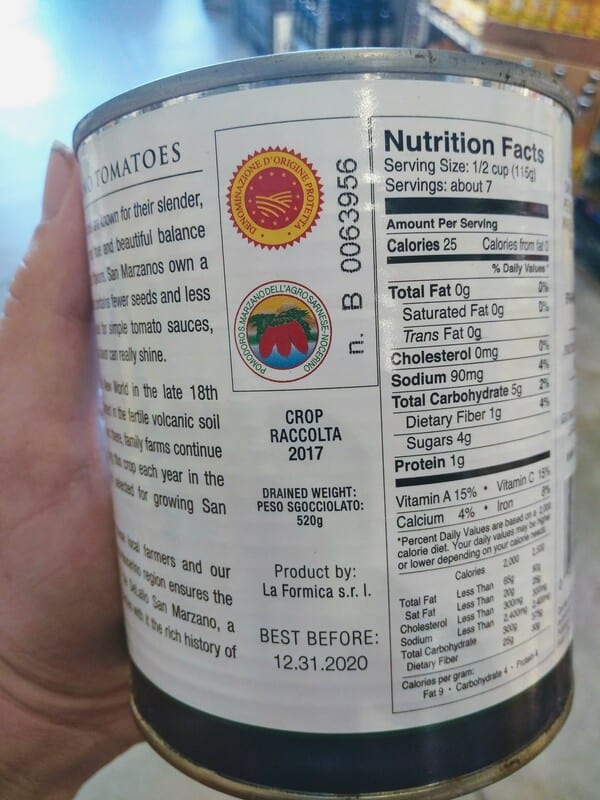 📚 Additional Resources
Here is a list of brands that you can order right away.