In episode 090 learn what fruit you should be looking out for in the grocery store during the month of March.
🎧 Listen
You can listen to this podcast episode below or listen on any of these podcast players - Spotify, Apple Podcasts, Amazon Music, Google Podcasts. If you would prefer to read the text, you will find a transcript below.
📜 Read
Hey everyone,
We are now in the month of March. A time when winter becomes spring. How will that effect what you are finding for fruit in the grocery time? It's time to talk about what types of fruit you should be putting in your grocery cart this month with the help of our March Fruit Picks.
Before we get started if you are loving these fruit pick episodes, please let us know by contacting us at [email protected] or heading over to your favorite podcast player and leaving us a 5 star review. This helps support this podcast and I am grateful for your help. Alright let's get to the episode.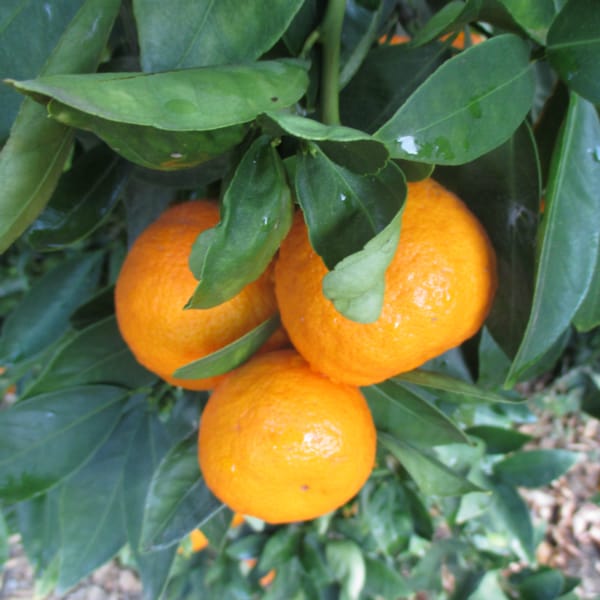 Once again this month we kick it off with citrus. The season is far from being over. This month is when Ojai Pixie Tangerines hit the market. These sweet little gems are easy to peel and filled with oh so much flavor. They are grown by a corporate of growers in the mountains of Ojai, California, north of Los Angeles. Many years back I got to visit one of the farms during the season. It's a beautiful place to be growing fruit. Not without it's challenges as they have experienced too much rainfall at once this winter and have had to clean up a lot of dirt and rocks. Nevertheless I am looking forward to having my first Pixie of the season. You can find them loose by the pound or marketed by Melissa's produce in bags.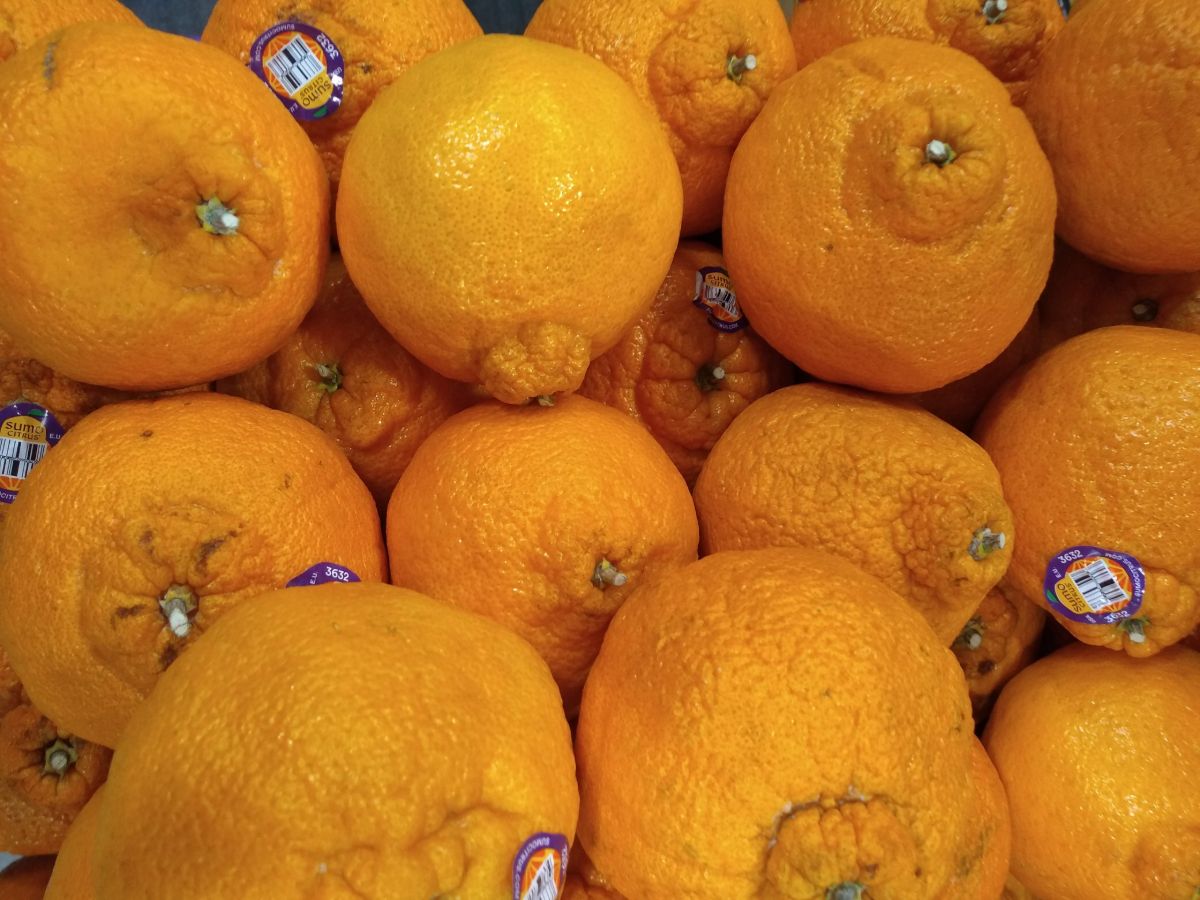 We are getting later into the Sumo Citrus season but you still should be able to find them through the month. Enjoy all the tasty citrus while you can.
Finally some good news on the grape front. This month is when Muscat Grapes from Chile hit the stores. These grapes have such an unique flavor. They have a floral taste to them. Very yummy. But not for everyone tastes but I love them especially when it's been months since I had a good grape. The grapes are a rosy green color and tend to come in pink colored packaging. Whole Foods Market is the most reliable place to find them. Other stores will them as well but I wouldn't call them widely available.
It's now 6 months since the domestic apple harvest was underway. So it's all about finding apples that stay crisp for a long time in storage. Apples that were made by crossing another apple with Honeycrisp are good choices. Those would include EverCrisp, Cosmic Crisp, and Wild Twist. Not as easy to find but an heirloom apple called the Arkansas Black lasts forever in storage and I would say often taste better now than in the fall.
In terms of berries, strawberries are still going to be a good choice this month. This is the end of the peak season for Florida strawberries. I am in Louisiana this month and will be enjoying the local strawberries here.
🎧 Listen to Episode 072 - Cheapest Time of Year to Buy Strawberries
Sign up for our seasonal fruit email list so you don't miss hearing about the best fruit of the season.
🛒 Before You Checkout
What you need to know before you checkout at the grocery store or market:
As we get closer to the end of the peak citrus season it becomes more important to watch out for citrus that has dried out. If the skin looks dry on the outside the fruit will be dry inside. The peel will be harder to remove from the fruit. Avoid buying anything that looks like this in the store. Another clue is that the fruit feels lighter than you would expect it to feel.