Get the lowdown on Heirloom Navel oranges and why you should be picking them over the regular Navels every chance you get!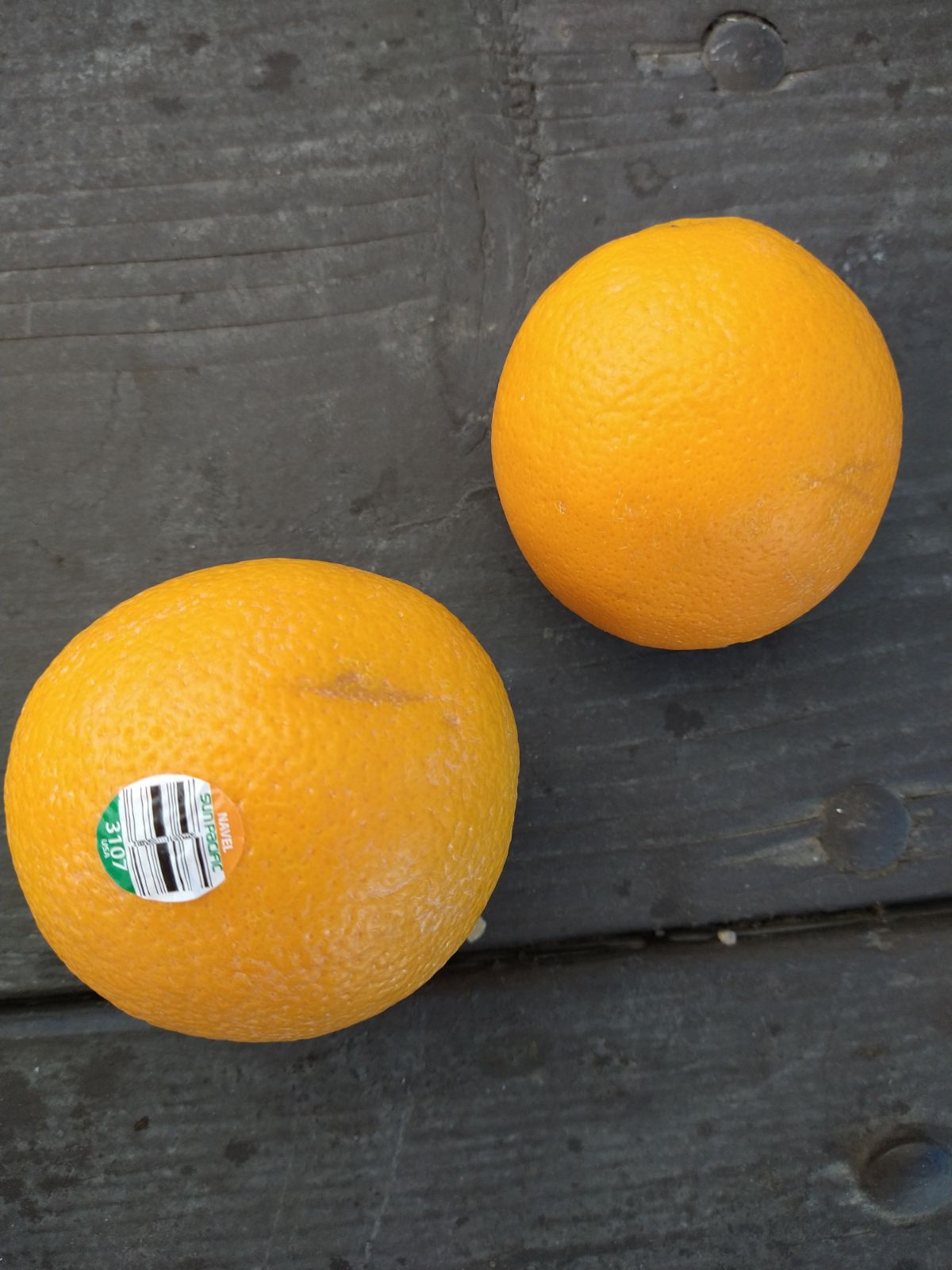 This post includes affiliate links. This means that at no additional cost to you, I will earn a commission if you click through and make a purchase. These are products and services I recommend because I use or trust them. Cookies will be used to track the affiliate links you click.
I am all about doing things the right way.
Taking the time to do things right whether you are in the kitchen or out in the orchard always bring better results in terms of flavor.
The term "heirloom" brings excitement to anyone enthusiastic about produce.
A few years ago I discovered heirloom navel oranges and it was one of the best discoveries I have made in my food journey.
What might be wondering what makes it different than the regular naval orange you are used to buying?
Jump to:
❔ What is a Heirloom Orange
The word heirloom itself means something that has been passed down from generation to generation. The heirloom navel is the same fruit that got California's citrus industry booming. It's the original or "old line" Washington Navel.
The navel has been bred over the years to produce more fruit, easier, and faster without considering flavor. Heirloom navels are grown using certain farming practices.
The grower gives special attention to the soil, just like it was done since navels were introduced to America from Brazil in the 1800s. The secret is to use the best root stock. The heirlooms grow best in a sour root stock. But these isn't commonly used anymore because the trees don't produce fruit as heavily or as quickly than in newer root stocks.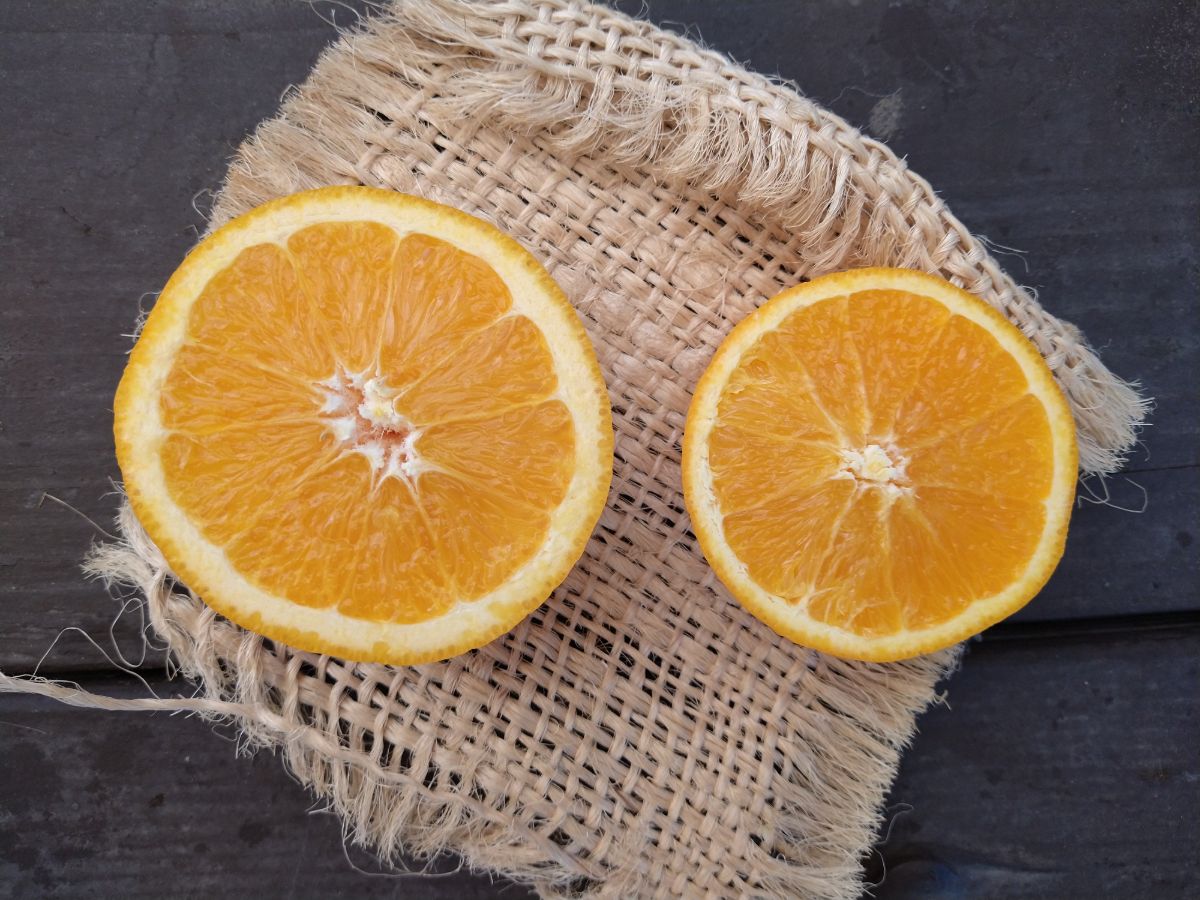 👅 Do They Taste Different?
Yes. Imagine the navel orange flavor you are use to, turned up several degrees. They are sweet, juicy, and everything you want an orange to be. The flavor isn't unique different, just flat out better. Many people (I included) think they taste like oranges are suppose to.
Doing things the right way is what gives the heirloom navels their amazing taste. If you have one of these, I think you will be disappointed if you ever buy the grocery market standard navel again.
If you look closely at the photo above, on the left is a regular Navel and on the right is an heirloom Navel. The regular one has a lot more white pith around it than the heirloom.
🙋 Do They Have Seeds?
Just as regular Navels, the Heirloom Navels are seedless.
❄️ When are They in Season?
Unlike the navel you are used to, heirlooms aren't in stores year around. You typically will find them in stores from December into late April/early May with the peak being in the winter months.
🏷️ Brands
The two top brands to look out for - Ripe to You and Sky Valley Oranges (packed by Cecelia Packing)
Several different companies pack heirloom navels.
You will recognize Ripe to You by their black stickers with the website "ripetoyou.com" written on them. I have grown to trust that I am getting quality citrus whenever I see one of those stickers. They grow their heirlooms at Rising C Ranches in Orange Cove, California.
Cecelia Packing uses their Sky Valley label for their heirloom navels. I recently discovered them at Whole Foods Market and Trader Joe's and was pleased with the quality and price. I also purchased one of their Cara Cara Navels at Whole Foods and wish I had bought more!
Sun Pacific calls them Vintage Sweets. Kroger carries as them as part of their Private Selection line. King's River calls them Heirloom Navels. I have tried all of these others. They are good, but I don't think they match up to the consistent quality from Ripe to You or Sky Valley. I hear that Heritage Reserve is another brand out there but haven't seen them.
🐊 Do They Grow Them in Florida?
To me knowledge they do not. I have searched around on the subject and have come up empty handed. It seems to be a Cali only thing. Either that or they are already doing it the "right way"!
🛒 Where to Buy
Here are some stores you can look for heirloom Navels at when in season. Over the years, either I have seen them at these stores or one of my readers.
Whole Foods Market
Trader Joe's
Kroger
Meijer
Kin's Farm Market
Central Market
Sonoma Market
Market District
New Seasons Market
The Fresh Market
Balducci's Food Lover's Market
Haggen
The Produce Station (Ann Arbor, MI)
Hy-Vee
Sprouts
⭐ Review
Have you had an heirloom navel? I would love to know what you think? Add your comments below to what other people are saying about heirloom navels.
Here is one of my favorite comments I have gotten over the years. I love Janet's enthusiasm for heirloom navels:
"I took a chance and bought a 6 pack of heirloom navel oranges from Sprouts in Oklahoma. OH. MY. SWEET. HEAVEN. A regular orange from the grocery store will NEVER make its way to my shopping cart, ever….again….. Although they are a little pricey, it's so worth it! This heirloom orange smelled like real citrus oranges, it peeled so easy, the juice was dripping every where. I licked my finger and immediately thought, I'm wasting this precious juice! The sweeteness from this orange is an incredible treat. I ate the first as fast as I could. I ate a second, but savored every juicy bite and made it last a little longer. I wonder if I can order the heirloom treasures online. I always wondered why oranges don't taste like the oranges I used to eat when I was a kid. Amazing how the smell, and the taste of this heirloom orange can transform you back in time. LOVE IT!!!"
📧 Email List
Want to know when all the best fruit in season? Sign up for our fruit season email list.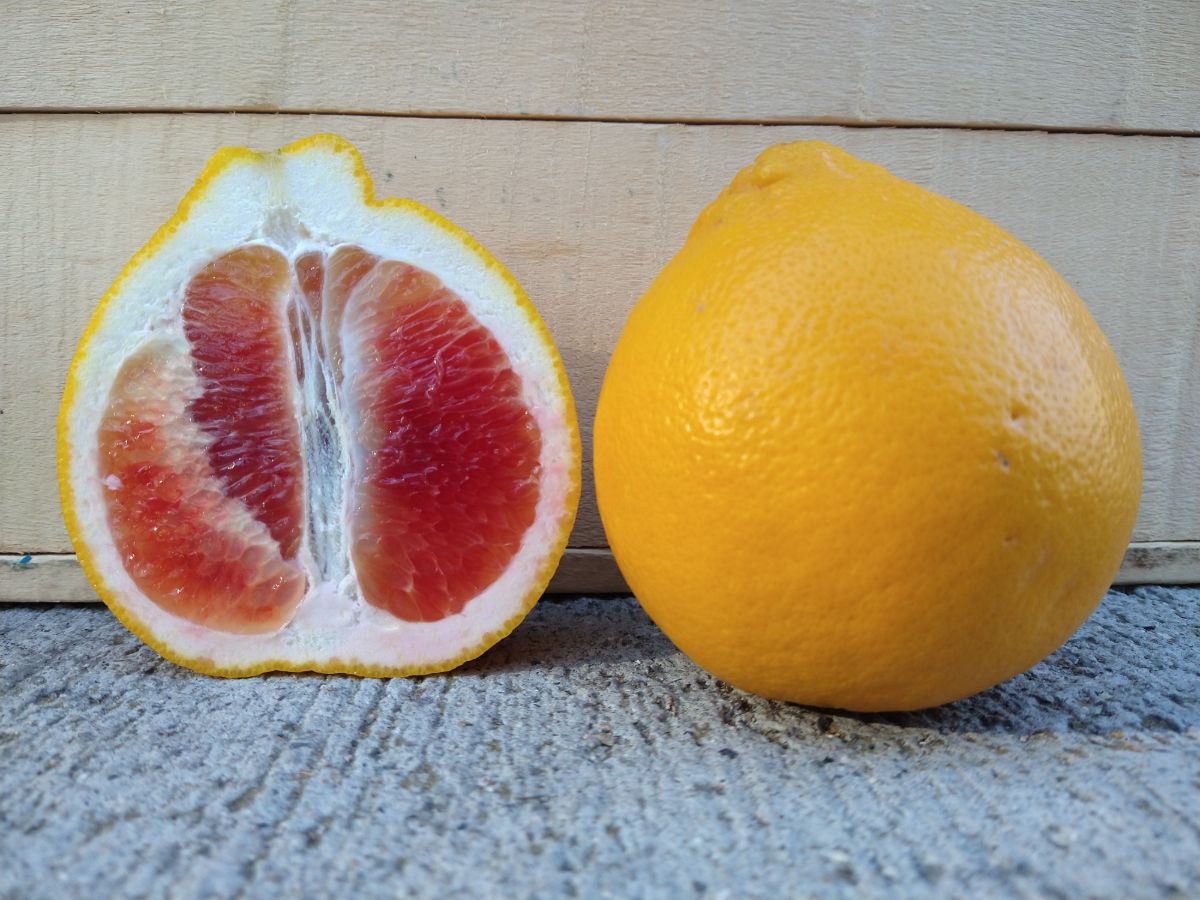 🍊 Other Citrus to Try
You want some more amazing tasty citrus like the Valentine Pomelo . Check out these varieties:
🥊 More What's the Difference Posts
We have a series of posts on the blog comparing different yet similar foods, here are some you should check out or read the entire series!