Did you pick up a boneless chuck blade steak from the store and are not sure what to do with it? This post will teach you how to best utilize this cut of beef.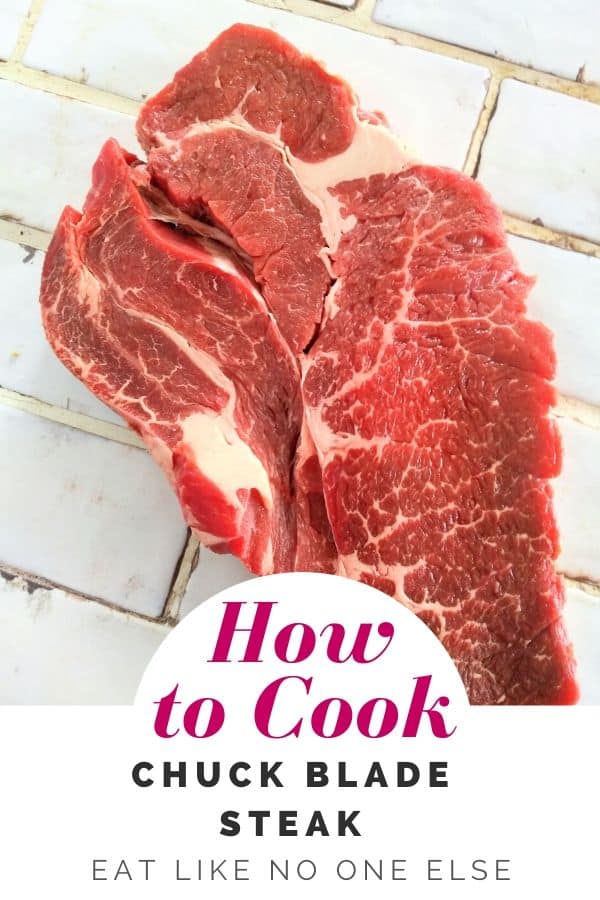 A cheap cut of beef is like a diamond in the rough.
Sure there is potential there, but lots of pitfalls.
Not cooked correctly, it becomes more costly than if you had bought a more expensive cut - that is because you are now ordering takeout while the meal you cooked sits in the trash.
Cuts coming from the chuck primal are among the cheapest. As they make up a good portion of the steer. They also tend to be tough, so you need to know what you are doing.
That's where we come into play. Let us show you how to cook a certain cut that comes from the chuck primal. It's called a Chuck Blade steak.
? Other Names
Sometimes you will find this steak labeled as top blade steak or chicken steak - that's a weird one.
You may see a steak called an "Under Blade". It is a different cut.
? What is It?
Chuck blade comes from the chuck primal which are cuts that come from the neck and shoulder area of the cow. It is a boneless cut.
The steak itself is losing popularity as the flat iron steak is increasing in popularity. The flat iron steak is cut in a different way than the chuck blade to avoid the connectivity tissue that runs through it. You can't do both cuts from the same cow.
I can't blame people, I prefer the flat iron steak. Chuck blade is a little bit cheaper.
Need more help figuring out what different cuts of beef are good for? Check out the entire collection of posts on the different beef cuts and how to cook them.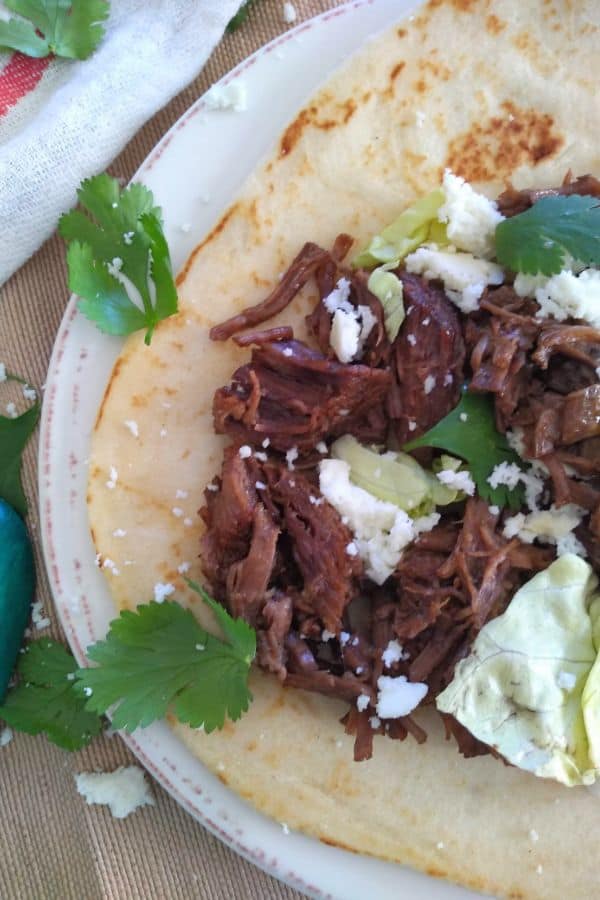 ? For Shredded Beef
I believe where this cut really shines is being cooked for shredded beef - perfect for tacos.
The low and slow approach or the pressure cooked approach via the Instant Pot is a great way to produce tender meat, perfect for any Taco Tuesday.
Other ways to prepare it?
Place into a slow cooker for a few hours would also render a delicious taco filler.
Into the oven inside a Dutch oven with some flavorful liquid (this is called braising) at a low temp for a few hours.
Get the recipe - Instant Barbacoa Beef Tacos
? Cooking as a Steak
Personally I think this steak is better for a low and slow cooking method and eaten as shredded beef than like a steak. However you definitely could use this as a budget steak. Here is what I have done
Sous vide the steak
Season well with salt
Cut against the grain
The steak turned out good but not great. I cooked a flat iron steak via sous vide that came out a lot better.
It may not be a bad idea to marinate the steak before cooking. I would try this next time I give this cut a go as a steak.
Bonus tip - I love serving stone ground grits with steak. The creaminess of the grits is a nice contrast to a steak.
How have you cooked a Chuck Blade steak? Leave a comment below.
? Other Cuts to Check Out
This post includes affiliate links. This means that at no additional cost to you, I will earn a commission if you click through and make a purchase. These are products and services I recommend because I use or trust them. Cookies will be used to track the affiliate links you click.