Learn how to make a small batch of apricot jam without having to peel the apricots.
I have been really getting into small batch jam making.
It's so much easier than the traditional method of making huge batches at once that make a lot but take a lot of time and make a lot of mess.
I like being able to use whatever fruit I have on hand to make a fresh jam in no time flat. I can choose the season's best fruit and make jam at the drop of hat. Such as apricots.
I always like to save time as well. How? By not peeling the fruit.
Jump to:
❓ Why No Peel?
I never enjoy peeling fruit or vegetables. Whenever I can get away without doing it, then I will. To make this jam, I simply put the apricots into a food processor with just the pit removed. Once you puree the apricots you can't the skins are even there.
🛒 Ingredients
Let's show you how to make a small batch of jam. Here is what you will need.
Apricots
Ball Classic Pectin or similar
Pretty simple. This jam is not a recipe that is meant for canning just to put in your fridge or in your freezer.
The recipe calls to use equal amounts pureed apricots to sugar. So you make as little or as much as you want. For ease, I wrote the recipe for 1 pound of apricots. You use 1 teaspoon of pectin for every 2 cups of puree.
I would not recommend canning with it as it has not been tested for that purpose.
🔪 Instructions
Here is what you need to do to make the jam.
First cut the apricots in half by running a knife down the seam of the fruit. Then twist to open it. The pit is super easy to pop right out.
Then cut the apricots into fourths.
Place the apricots into a food processor and puree until smooth.
You could also put them into a large/deep bowl and puree them with an immersion blender. Or a regular blender if you don't have either of the first two options.
Or if you need to get some aggression out just smash them with your hands!!!
Take your apricot puree and weight it out with a kitchen scale. Don't have a scale? It will likely be around 12 ounces if you started with 16 ounces of apricots (the pits weight about 4 ounces).
Add the equal amount in sugar. Then stir in 1 ½ teaspoons of the pectin.
You will have about 3 cups of puree that you will add to a medium sized sauce pan. You also could do this in a large non-stick frying pan. I often use one because there is more surface area allowing the jam to cook faster.
Bring the mixture to a simmer. There may be some foam on top that is ok. Cook for about 10 mintues, making sure to stir often. The jam will start sticking to the side of the pot and it will turn a darker color, that is when you know it's done.
To check for sure, put a plate in the freezer. Then put a small amount of jam on the plate. Back in to the freezer for 1 minute. If the jam doesn't slid very much on the plate then you know it's thick enough.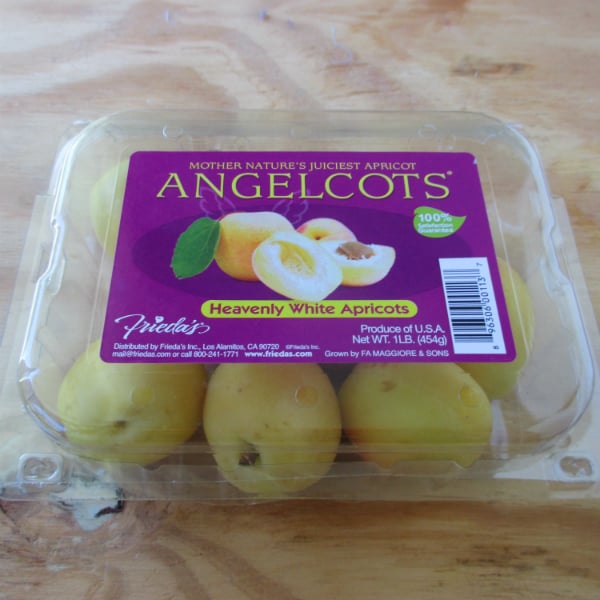 ❔ What Apricots?
You can use whatever apricots you like. I have done it before with Angelcots apricots. They are a light colored apricots that are sweet and juicy. They make excellent jam.
I also like to use Velvet apricots. These are actually apriums, which mean they have some plum in their DNA. They come in different colors, but the most common are red or black.
📖 Read These Posts
Here are some other blogs we are sure you will be interested in reading too: