Check out my review of Zulka Morena Pure Cane Sugar and see why it's my go-to sugar for all recipes.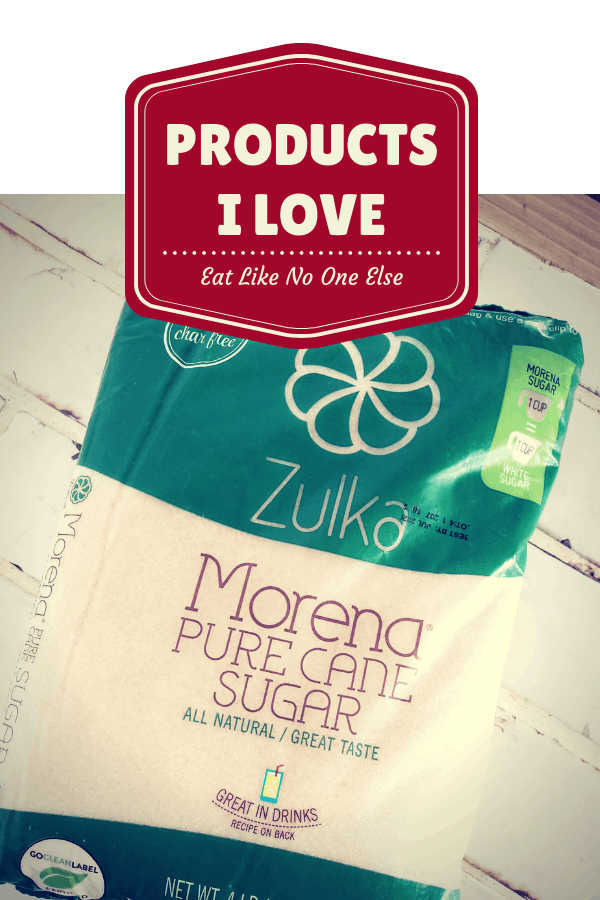 This post includes affiliate links. This means that, at no additional cost to you, I will earn a commission if you click through and make a purchase. These are products and services I recommend because I use or trust them. Cookies will be used to track the affiliate links you click.
We have been striving in our household to avoid GMOs when we can.
One of the problems has been sugar. I have found some non-GMO alternatives.
However the cost has been so high that I really couldn't call them affordable. I have been hoping to find a sugar that is closer in price to the traditional white granulated sugar I have been buying for years, which is all likelihood contains GM0s since about 95% of the sugar beets now grown in the United States are genetically modified.
I did not expect to find what I was looking for at particular Walmart store that seems to never have what I am looking for 🙂
Jump to:
Affordable Non-GMO Sugar
A couple weeks ago I was in our local Walmart to pick up something (can't remember what anymore) and was just pursuing the sugar section to see if they had any non-GMO options. I wasn't expecting to find anything.
However I spotted a shelf containing 2 lb bags of Zulka Morena Pure Cane Sugar. Check the packaging, confirmed non-GMO by the Non-GMO Project. The price for the 2 lb bag was $1.29! They also offered 4 lb bags for $2.59 but those were all gone at the time.
ALDI Has the Best Price on Zulka Morena Sugar
I later found that ALDI stocks the 4 pounds bags for $1.95, which is the best price I have found on it. Most of the time I get it at Kroger because it's the closest store to my house and ALDI is quite the drive. At Kroger that same bag goes for $3.29
What is Zulka Morena Pure Cane Sugar
The term "Morena" refers to the light golden color of the sugar. It's a term used in Mexico where the sugar is cultivated. Morena Pure Cane Sugar differs from granluated white sugar in several ways.
1. It is not processed to remove color like white sugar. The sugar is naturally golden brown - not white. Morena is never refined.
2. Morena is processed minimally. You lose less of the flavor and nutrients of the sugar cane. This sugar actually tastes like something more than just sweet. Just a little hint of a caramel like flavor on the tongue.
3. Morena sugar has larger crystals than white sugar. If that is a problem for you, you could always break it up in your food processor.
How Is It Made?
The easy way to describe it is the sugar cane is pressed into juice. Then the liquid from the juice is evaported in a vaccum until you have dried sugar crystals. No refining takes place after that.
Can I Use It in Replace of White Sugar?
Not only can you, but you really should try to. The taste is better, it is less refined, your getting more of the natural nutrients of the sugar cane plant, and you can use it in any white sugar recipe, cup for cup. You don't have to change any measurements.
Whenever I am making homemade freezer jam I always use this sugar.
Where to Buy
Buy Zulka Morena Pure Cane Sugar and have it shipped to the comfort of your own home. You can also try out their brown sugar as well.
Here are other retailers that you may find it at.
Walmart
Meijer
ALDI
Safeway
Kroger
Albertsons
Food 4 Less
SUPERVALU
Superior
El Super
WinCo
If you have found Zulka Morena Sugar at another store, let us know in the comments section below. Thanks for helping!
Recipes
Here are some of the recipes from the blog that feature Zulka Morena sugar.