What does it mean when you see "air chilled chicken" on a package? Learn why we think air chilled chicken is better. Those that like chicken with a crispy skin, we are talking to you!
How closely do you read packages?
Do you know what everything means that you find on a package of chicken?
Most chicken you find in the store will say contains some percentage of retained water.
Have you every noticed that or wondered why that is?
Or have you seen the label "air chilled" listed on that packaging. Maybe they are wanting you to taste the "air chilled difference".
It's time to answer those questions and show you why chicken has retained water, what air chilled means, and why it even matters.
Jump to:
🌬️ What Does Air Chilled Mean?
When chicken is being processed, one of the steps is to cool the chicken down. The easiest, quickest, and cheapest way to do that is to dunk it in ice water. When that is done the chicken will absorb some of that water. The flavor is literally watered down.
Chicken that is air chilled is instead blasted with cold air. Since the chicken is not dunked in water, it doesn't contain excess water.
The air chilling process is said to take around 3 hours. The USDA requires chickens to be below 40 degrees within 4 hours for being slaughtered. Thus air chilled chicken is safe to eat.
There is always a chance that the water used to chill water-chilled chicken could be contaminated either from it's source or from being re-used to dunk chicken after chicken. That is something that of course would be monitored, but it's always going to be some chance.
❔ Why Buy Air Chilled?
Here are the top two reasons you would want to buy this chicken.
Better flavor
Crispier skin
Your first question is probably does it taste different? In every case I have had it, the answer is yes. Air chilled chicken has better flavor.
If you are a fan of crispy skin on your chicken you want to do air chilled. I have learned from using wet brines mainly on turkey that it may add flavor but the skin won't crisp up very good, one reason I switched to doing dry brines for Thanksgiving.
💲 Is It More Expensive?
If I had the choice I would buy it every time. Often it comes with a higher price tag. Why? It takes longer to process. The ice-cold water method is fast so you can process more chickens in a short period of time.
How much more expensive? It's kind of hard to say. The brands that produce air chilled chicken tend to be more premium brands that are already more expensive than the cheap stuff. Be prepared to pay a couple more dollars a pound. But also keep in mind you aren't paying for extra water weight.
🐓 Air Chilled Brands
Here are some brands you can look for that make air chilled chicken in some format. Just because they are on the list doesn't necessarily mean all of the products from each brand are air chilled. Make sure to real the packaging.
Mary's Chicken
Bell & Evans
Smart Chicken
Open Nature
Perdue Harvestland
Maple Leaf Prime
Rosie the Original Organic Chicken
Sweetwater Creek
Kirkland (Costco)
You can find air chilled chicken sold as breasts, thighs, wings, drumsticks, and whole just as any other chicken.
If you know of a brand that we did not mention, please leave us a comment below. Thanks.
🛒 Where to Buy
I was surprised when I learned that chicken at Costco under the Kirkland label was now being labelled as air chilled.
Whole Foods Market always carries it. This is where I was first introduced to the concept.
I would say now that most grocery stores will offer an air chilled option. It's become easier to find over the last several years.
👨‍🍳 How to Cook It
There is no difference is cooking methods for air chilled chicken. Just do what you would normally do.
Some people say that air chilled chicken cooks quicker, because it doesn't have the added moisture. I have not experimented with this yet, so I can't vouch for that, but I see the logic there.
Also to note there is no difference in how long the chicken will last in the fridge.
🧼 Do You Need to Wash It?
Absolutely not. I never recommend washing chicken you run the risk of water splatter onto other surface which could spread salmonella.
You can pat it dry with paper towels and that's it. Cooking it to the proper temperature will kill any salmonella or bacteria. No need to rinse it - air chilled or not.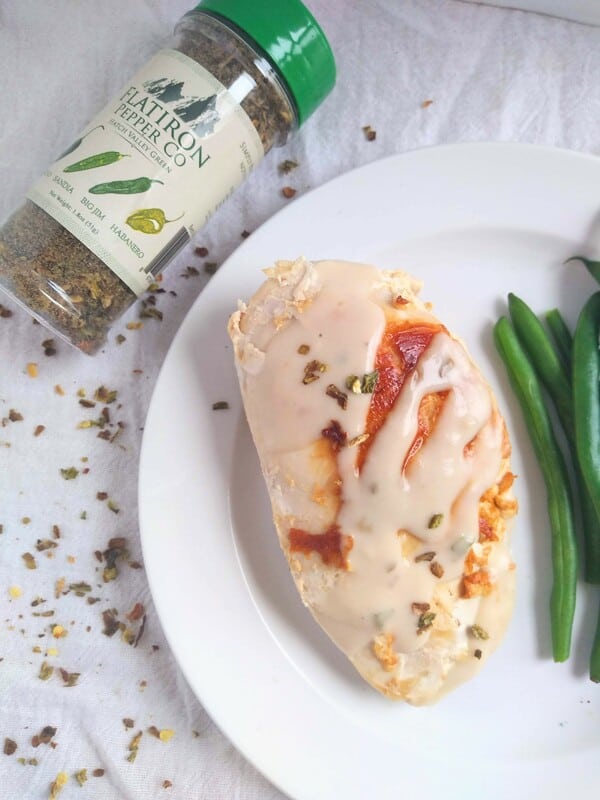 🐔 Recipes
Here are some chicken recipes from my blog and a friend's that would be great with air chilled chicken.