In this episode learn how you can fit a ham in the Instant Pot so that you can heat it up faster than you would in the oven. Save time and still have a flavorful ham.
🎧 Listen
You can listen to this podcast episode below or listen on any of these podcast players - Spotify, Apple Podcasts, Amazon Music, Google Podcasts. If you would prefer to read the text, you will find a transcript below.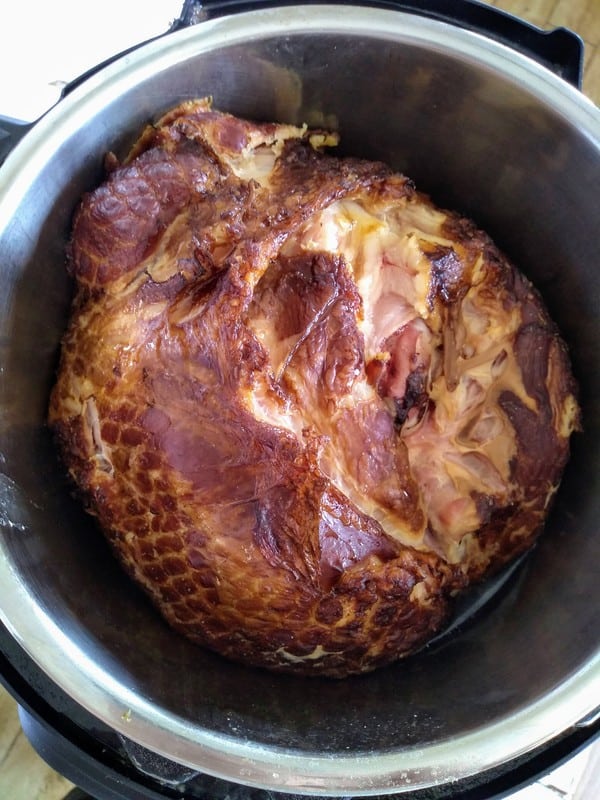 🛒 Before You Checkout
What you need to know before you checkout at the grocery store or market:
Here is your reminder to save that ham bone. It is the best thing you could add to a pot of beans or a split pea soup. I recommend freezing it once you have all the meat you can removed from it. I think a lot of us get excited about using the ham bone but then we just leave it in our fridge and forget about it until it's gone bad. By placing it in the freezing you are ready to use it when the urge arises. You can just put it in frozen too, no need to thaw.
📚 Additional Resources
Want to learn more about ham? Check out these blog posts