Is there any differences between green and yellow beans besides the color? We compare the two in this new blog post.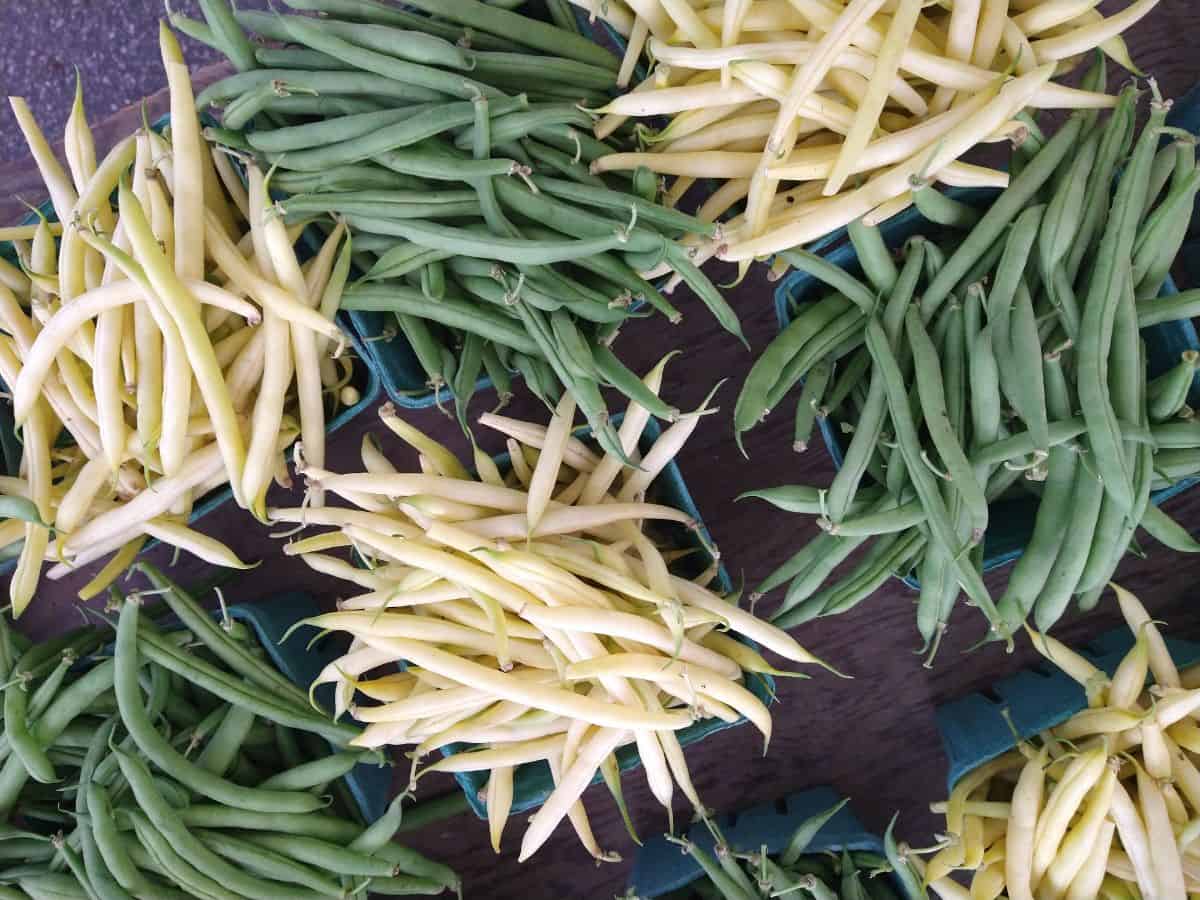 In the summer time there is nothing like getting fresh beans from the farmer's market or your own garden.
In our modern grocery stores we can get them any time of the year, but in the summer, they are at their best.
Do you have preference between green beans and yellow or wax beans? And why are they even called wax beans? We are going to tell you all you need to know about these different colored beans.
Jump to:
🕯️ Why Are They Called Wax Beans?
I did some research and I couldn't really find much about the origin of the name "wax beans". The best guess I can give is that there is/was a yellow bean variety that had a waxy feel to it. Then that name was just applied to every fresh bean that was yellow in color.
👅 Do They Taste Different?
At most there is a slight taste difference, I am not even sure how to describe it. When you eat them side by side you can tell one is different than the other. Wax beans are lacking the chlorophyll that green beans have, so that is reflected a bit in the flavor.
I know some people just don't like wax beans. Most time it's a texture issue. Often times you find wax beans that have been allowed to grow for too long, so they get tougher and the actual beans are beginning to form on the inside of the pod.
💡 Tip - To find the best yellow or wax beans, look for pods that are bright yellow in color. The lighter colored pods are often "beanier" inside and not as tender.
⏲️ Are Cooking Time Different?
Not necessarily. But it could be. It depends on the size and thickness of the beans. You can cook green and yellow beans together as long as they are roughly the same size and thickness. If they aren't, you might end up with one that is undercooked or one that is overcooked.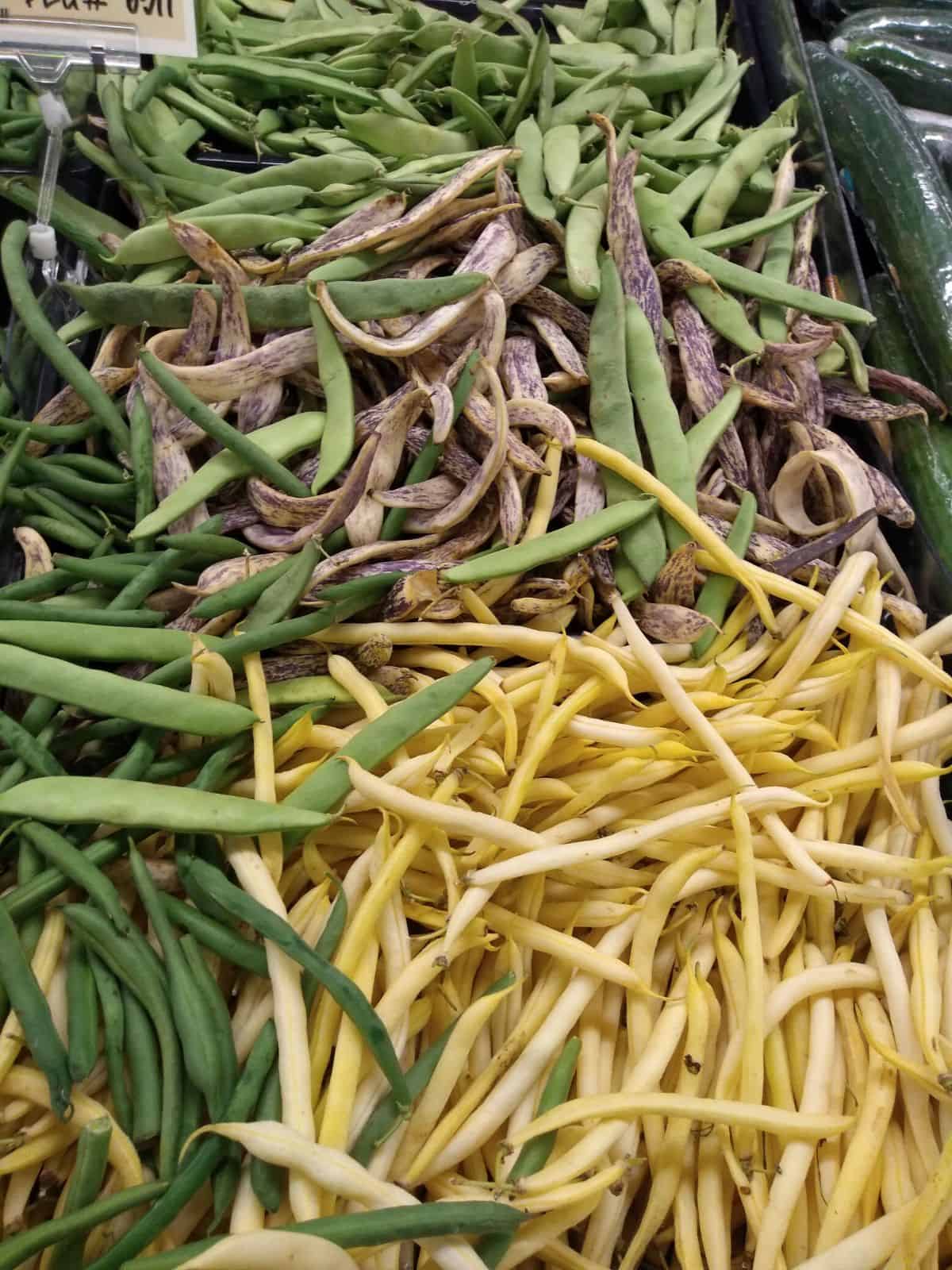 🛒 Where to Buy Yellow Beans?
Most grocery stores you will be able to buy them at least in the frozen section, often mixed with green beans and sometimes baby carrots (we call that the Prince Edward Medley). Finding them fresh is more difficult.
A farmer's market is going to always be your best chance when in season in your area. You definitely could grow some yourself. I like to because their yellow color makes them stand out when picking them from the plants so it's easy to not miss harvesting any.
Trader Joe's has sold them in the past. They even had "Haricot Jaune" or yellow French beans, which are thinner than standard beans.
The Whole Foods Market that I once worked at got yellow beans, but those were always from a local source, so they wouldn't necessarily be at all Whole Foods stores.
Sprouts stores have carried bags of medley of fresh beans in different colors.
The picture you see above with all the different types of beans is from a Central Market store in Texas. They even had the Dragon's Tongue bean which is a thick, flat yellow bean with streaks of purple in it - a really beautiful bean.
👀 More Posts on Beans
Here are some other things we have written about beans.
Which type of bean do you like better - green or yellow wax beans? Leave a comment below. Also share your favorite way to eat them.