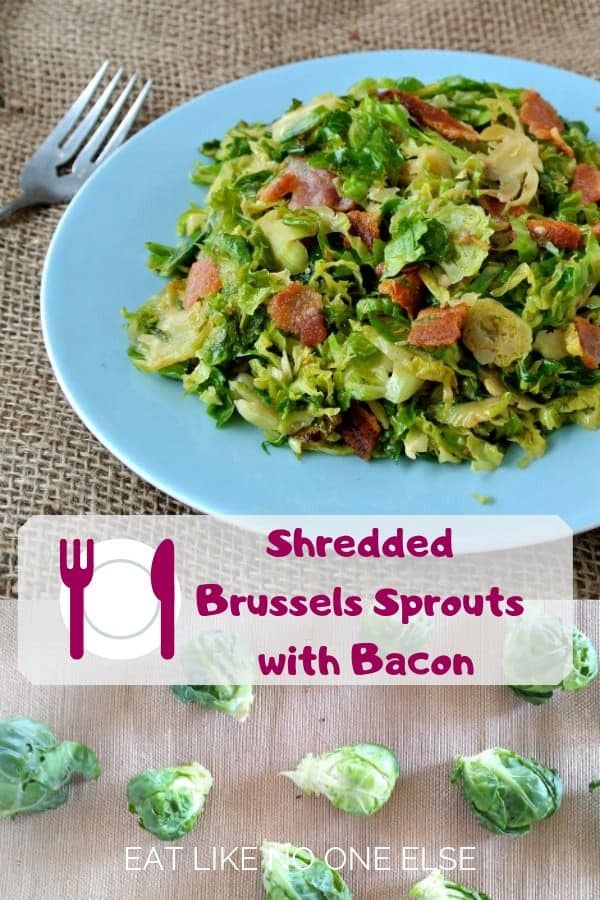 Looking for a fast side dish for your Thanksgiving meal? A great choice would be Brussels sprouts. They are in season right now. I was watching an episode of Down Home with the Neelys – Giving Thanks. One of their side dishes was Shredded Brussels Sprouts with Bacon and Walnuts (on in our household without the walnuts). My wife is a big fan of shredded cabbage, so she thought she would like this Brussels Sprouts recipe better the others I have done. You can PRINT THE RECIPE out from Food Network's website. Below you will find my notes from preparing this dish.
1. Don't even think about using frozen. Fresh is the way to go. This is the time of year you can easily find them in their fresh state, so don't waste this opportunity by using frozen.
2. If you have a food processor this is a great time to pull out that slicing dish that came with your food processor. Mine still had a sticker on it, does yours? This is much easier than preparing them by hand. My slicing dish did a fantastic job.
3. Use a good quality bacon for this. The bacon is there to add some texture and flavor, so don't buy junk. I adore applewood smoked bacon, yum!
4. Don't overcook the sprouts. Watch them carefully, they cook quickly, especially since they are already shredded. They should appear bright green still, not olive green.
5. Be cautious with adding salt. The chicken stock/broth and the bacon are going to add some salt to this dish. Taste when dish is finished and then add more salt if it needs it.
6. I have made this dish several times and what is a really nice addition is a splash of maple syrup, especially if it's not the prime season for Brussels sprouts and they need that touch of sweetness.
The first time around I did a half recipe and was pleased with the results. An easy dish to quickly preparing when the turkey is being carved. The smokey niceness of the bacon adds another dimension of flavor to this dish. You will swear that bacon and Brussels sprouts were made for each other.