A review of the most commonly found Kerrygold cheese, the Dubliner.
Learn all about this aged cheese, is it cheddar, what is it most similar to, and does it melt well? We also list some substitutions if you can't find this cheese.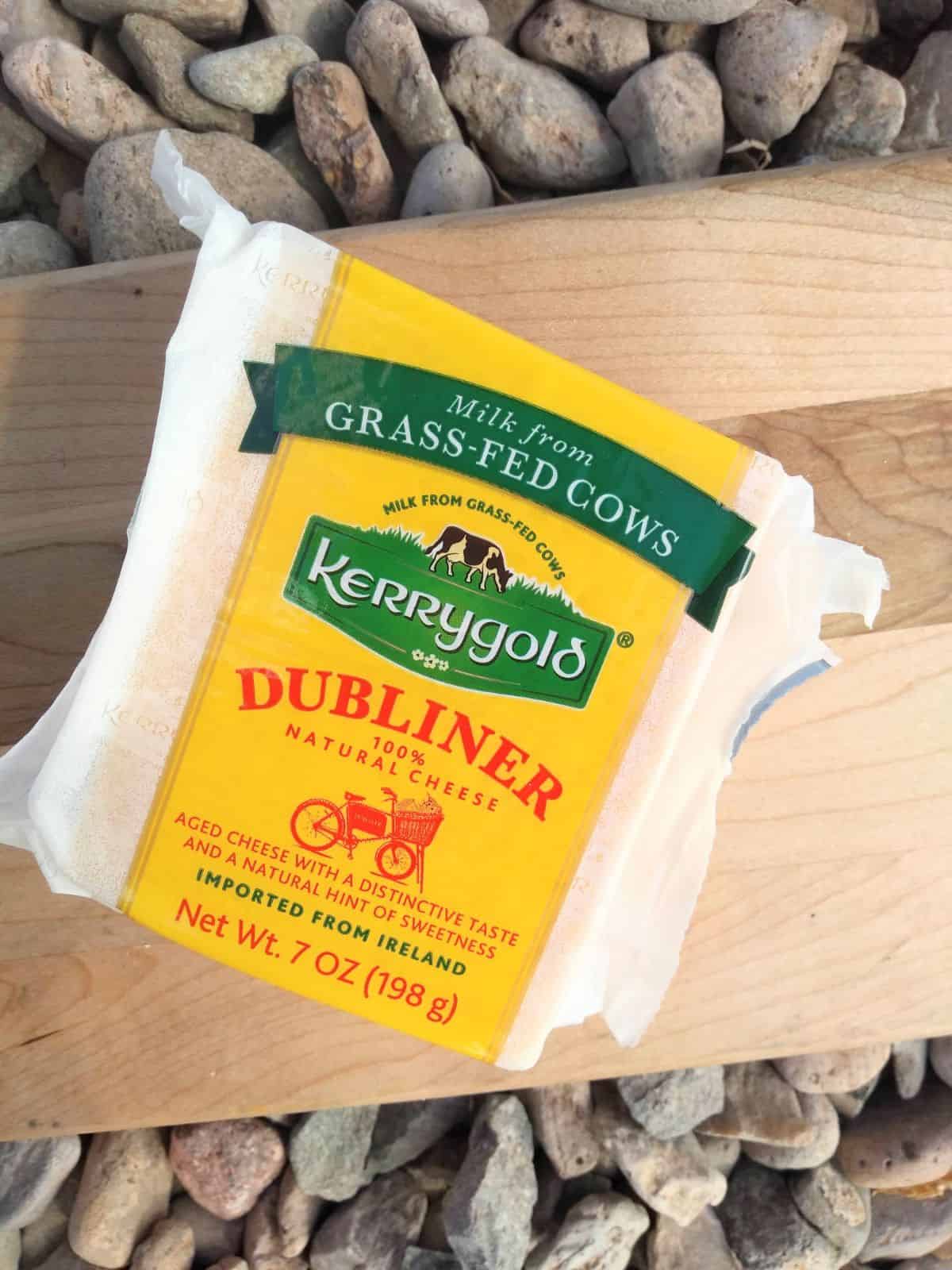 I am have been a big fan of Kerrygold cheese and butter for at least a decade now. I found it during the early days of this blog.
It's one that I usually have at least once a year, near St. Patrick's Day.
So what is this cheese like? Read on.
Jump to:
📛 The Name
Dublin is the largest city in Ireland. It is also it's capital. Over half a million people call it home and it's one of the fastest growing cities in all of Europe. So naturally why not name a cheese after it. That is what the people at Kerrygold did with their Dubliner cheese.
👅 What Does It Taste Like?
Dubliner is a hard, aged cheese. It is not considered a cheddar, but it is similar to aged cheddar. No doubt I could tell you if cheddar and you probably would believe me.
The cheese has a sweetness to it along with some flavors that are similar to Parmesan. It's sharp but not exceedingly so.
The cheese has some white crystallization on the top. Don't be alarmed, it's nothing harmful. You see it in many aged, hard cheeses.
🥪 Can You Melt It?
Whenever I want to test whether a cheese will melt, I grate it, and then put it between 2 slices of bread. Making a grilled cheese is a simple way to test how a cheese melts.
How did it do?
Not bad. You see some stretching in the cheese. It took longer to melt than say Muenster, which is our family's go-to cheese for sandwiches. It didn't have the creamy texture. But still a pleasant experience and unique with it's sweet and salty taste.
🍔 Uses
When a recipe called for aged cheddar, you try it with Dubliner. On top of a burger, this cheese will shine. Mac & cheese would work as well. I make a roux of butter and flour, then add milk, then bring to boil, and then stir in the cheese. Or turn the cheese into a dip.
It's definitely a great cheese for a cheeseboard. It's one we often find on our St. Patrick's Day cheeseboard. A lot of the time because it's the easiest Irish cheese to find and it's on sale at a lot of stores.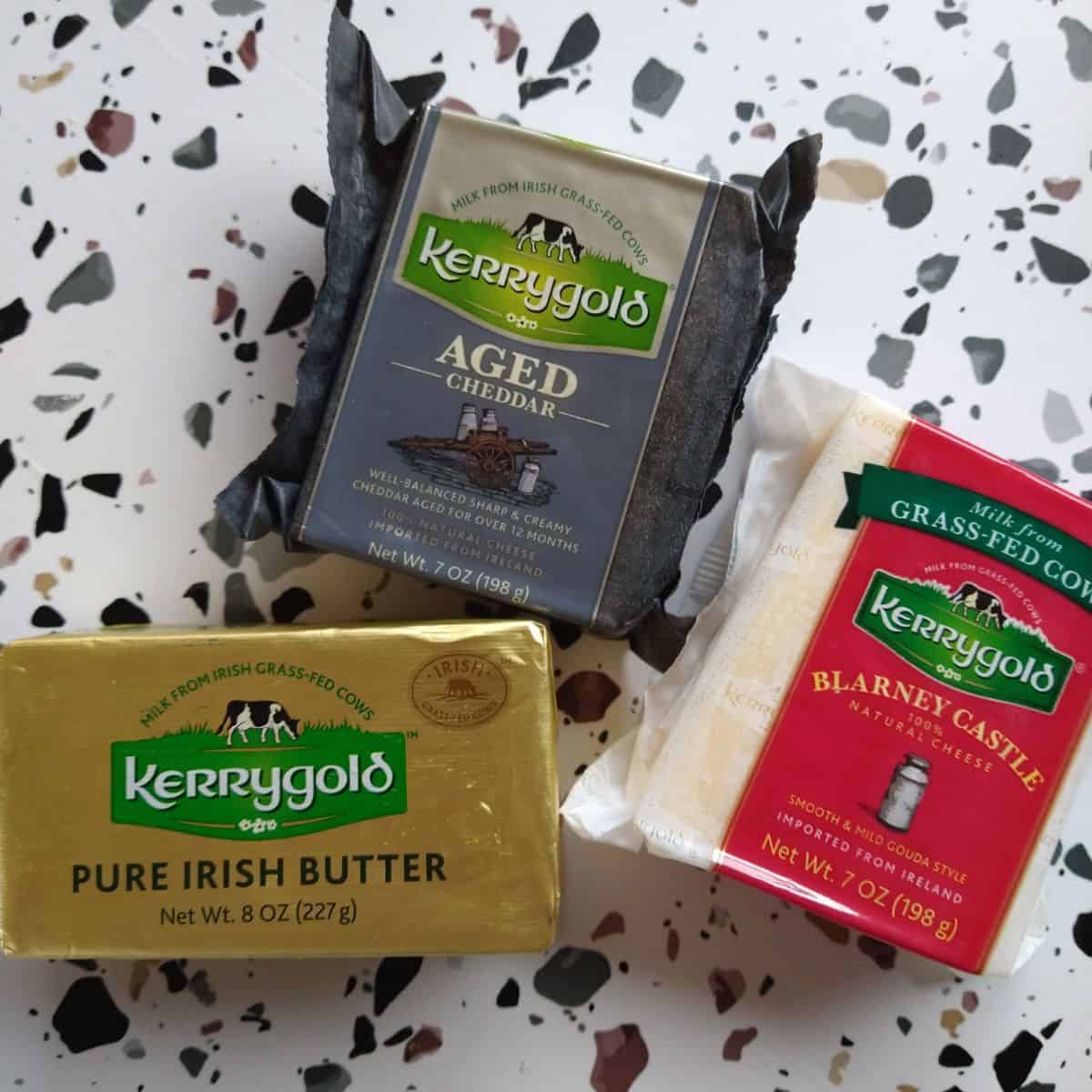 ♻️ Substitute
Are you looking for a cheese to substitute for Dubliner? Any aged cheddar would do including Kerrygold Aged Cheddar. Trader Joe's Unexpected Cheddar is close as well. Or Cabot Catamount Cheddar that is available at Whole Foods stores.
🧀 More Cheese to Try
Here are some other cheeses that you may want to give a try including more Irish cheese, Spanish, and Mexican cheese.
✍️ Have you tried Dubliner cheese before? Leave a comment below. Need help finding it. Look to buy it at most major grocery retailers including Walmart, Costco and Whole Foods.