Want to make a batch of beef stew but not sure what vegetables go best with it? Or are you just tired of just using potatoes and carrots all the time and want to try something different? Let's give you some ideas.
This post includes affiliate links. This means that at no additional cost to you, I will earn a commission if you click through and make a purchase. These are products and services I recommend because I use or trust them. Cookies will be used to track the affiliate links you click.
Potatoes and carrots are the two vegetables that are called for in nearly every beef stew recipe. But what if you want to use something else?
In this blog post we will give you some ideas of what other vegetables to use as well as still talk about our beloved potatoes and carrots. We will look at what types of those last two you can use to make your stew better.
Jump to:
🍲 Vegetables to Use in Stew
Here is a full list of vegetables that go great in a beef stew.
Carrots
Potatoes
Daikon Radish
Rutabaga
Turnips
Celery
Celery Root
Parsnips
Onions
Shallots
Pearl Onions
Peas (Frozen or Fresh)
Corn (Frozen or Fresh)
Sweet Potatoes
Green Beans
Broccoli
🥕 Rainbow Carrots
When I see a colorful bowl of food I really want to dig in. That is why I recommend looking out for rainbow carrots. Many grocery stores carry them now. The bags usually have orange, yellow, white, and purple carrots in them.
Sometimes you can find red ones which I think taste the best. Yes, the different colored carrots do taste different. They all still taste like carrots but by using them you are also adding more depth to your stew.
🥔 Whole Small Potatoes
If you hate peeling potatoes, then I say don't! Find small potatoes that you can toss in whole in your stew. Look for bags of mixed small potatoes or fingerling potatoes. I love the flavor these potatoes provide and that they are less work. The skin on these potatoes is usually thinner too, so the peels have never bothered me in a stew. Due to note they usually cost a bit more per pound than larger potatoes.
🚜 Root Vegetables
Parsnips, turnips, and rutabaga can all be added to a beef stew. They all make great choices in the winter as they are all veggies that are known for their storage quality. Parsnips you treat just as you would carrots.
The turnips and rutabaga need to be cubed. You can get away without peeling the turnips but not the rutabaga. You see nearly all rutabaga you find at the store is going to have a wax coating on it. The coating is used to help keep the rutabaga from drying out. I would use a brush and running water to remove as much of that wax as you can. And then peel the vegetable and cut it into cubes.
Rutabagas are usually pretty big and probably 1 is too much for a stew recipe unless you are doing a giant batch. In that case, you can freeze some of the cubes for later. If you can fit a small sheet pan in your freezer use that to freeze the cubes and then transfer to a zip top bag.
Daikon Radish
I actually haven't tried making stew with daikon radish before but I have seen recipes online calling for it. Most of these recipes label themselves as Chinese or Cantonese Beef Stew and they also call for soy sauce and fresh ginger.
In case you haven't had daikon before, it's a very mild radish. It tends to lack the spiciness of what you think of traditionally as a radish. It's better for cooking. I love it when it's picked along with some carrots and jalapenos as part of the topping for a Bahi Mi sandwich. Yum!
🌽 Corn or Peas
If you want to use either of these, I would just throw them in at the last minute. No reason to cook them the whole time. You can even put them in frozen. It won't take long to heat them up and cook them. The last 10 minutes of cooking should be enough.
RELATED - What Bread is Best Served with Beef Stew?
🧅 Onions
When it comes to using onions or shallots in a stew, I would always caramelize them in the pot first before I add the beef. That is unless I want to use pearl onions. These really small onions can be thrown right into your stew whole. It's great if you really, really hate cutting up onions.
🥬 Celery
Fresh celery can be added to the stew from the beginning or near the end. If you want to keep it from becoming mush, cut your celery into big pieces. If you want to wait and are simmering your stew on the stove you can add it in the last 30 minutes or so of cooking. As long as you have enough liquid it will be perfectly done at the end of that time.
You also could use celery root in the stew. It's exactly what it sounds like the big huge root of a certain type of celery called Celeriac. You peel it before adding and cube just like the root vegetable we already mentioned. It has a celery like flavor but the texture of a turnip.
You can find them sold just as the root or sometimes you get the green celery still on top. Buy with the greens if you can and you can use two types of celery in your stew. Or just get the green celery raw with peanut butter!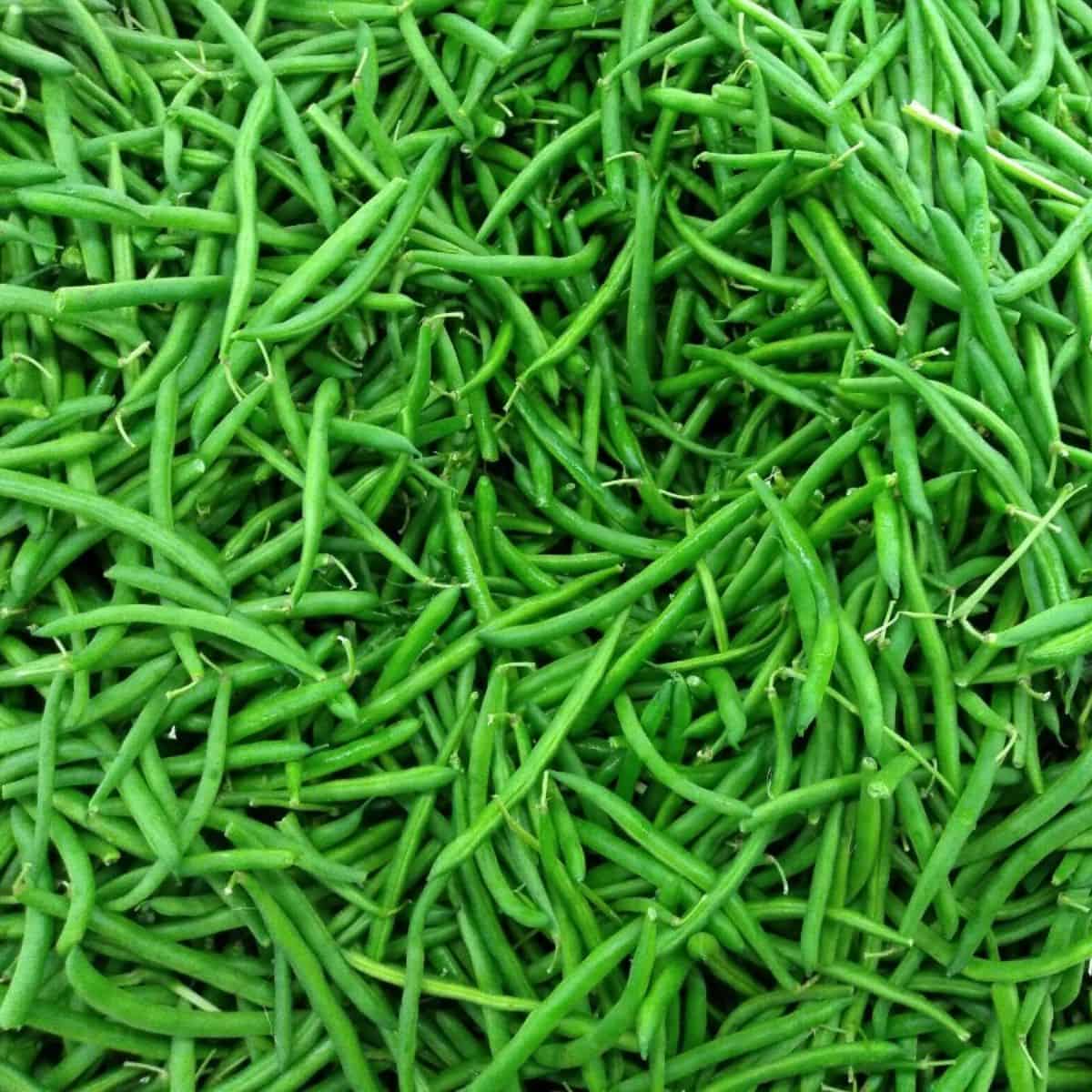 🥦 Green Veggies
If you want broccoli or green beans in your stew than you definitely want to add these at the very end. You can simmer them in the stew with the lid on until they are cooked through.
RELATED - How to Know When Veggies Have Gone Bad - Broccoli | Green Beans
🍠 Sweet Potatoes
Lastly, I wanted to talk about sweet potatoes. The nice thing about using them is that they hold up pretty well while you are cooking the meat. As long as you don't cut the cubes too small, they will not be mushy, so you can throw them in from the start.
If you want to make your stew look beautiful use a combo of orange and purple sweet potatoes. No reason a beef stew can't be a pretty dish.
What are your favorite vegetables to use in beef stew? Let us know by leaving a comment below.