Pumpkin Everything! That is the theme of the fall months. And every year it seems to be bigger and earlier. Do we really need Pumpkin Spiced Lattes in August? Many may think the whole pumpkin thing is overdone. However I think that pumpkins are very verstile and can be enjoyed in some many ways that you just can't overdo it – you can however have too many lattes.
Welcome to my master list of all things pumpkin here at Eat Like No One Else. You will find sweet recipes, savory recipes, bread recipes, soup recipes, etc etc etc. Of course they all start with the pumpkin.
Using the Real Thing
I always opt for using the real deal – a fresh pumpkin. Not pumpkin from a can. Here are 3 reasons why.
Fresh pumpkin tastes better than canned – people who say it doesn't matter have not had GOOD fresh pumpkin
You get more pumpkin for your money – that's bang for your buck!
You get seeds to roast, those don't come with the can
Whenever I roast a pumpkin to use in recipes, I always follow Alton Brown's instructions. Simple and easy. A good sticker blender will turn that pumpkin into a smooth puree in no time.
My Favorite Pumpkin
Of course you can use anything labeled "pie pumpkin" for any of these recipes. But if you can track down a Long Island Cheese pumpkin, you are in for a treat. These pumpkins are amazing. And they look great for decoration. You can often find them in a pile of specialty pumpkin at your grocery stores. Just take a careful look for the pumpkin that looks like a wheel of cheese.
Recipes by the Cup
There is a problem facing many American kitchens. What to do with that leftover ingredient that you only got for one recipe and now you have more leftover. I am here to help you from keeping another thing from entering the trash.
Each pumpkin recipe below is listed under exactly how many cups it takes (1/2, 2/3, 3/4, 1, 1 1/2, 2 cups). You can see how much pumpkin you have or how much one pumpkin makes of puree and plan your recipe making accordingly so none of that delicious pumpkin goes to waste.
What to Do with 1/2 cup Leftover Pumpkin
Leaf Ginger Cookies with a Pumpkin Buttercream Frosting
A ginger cookie with a delicious pumpkin buttercream frosting. The frosting can be used in any cookie recipe you see fit.
Pumpkin Marshmallows
Homemade marshallows are a lot easier to make then you think and these pumpkin ones are some of the best I have made.
Pumpkin Pudding
A Martha Stewart recipe for a creamy pumpkin pudding!
What to Do with 2/3 cup Leftover Pumpkin
Pumpkin French Toast
My favorite breakfast treat is spiced up with pumpkin puree and pumpkin pie spices.
What to Do with 3/4 cup Leftover Pumpkin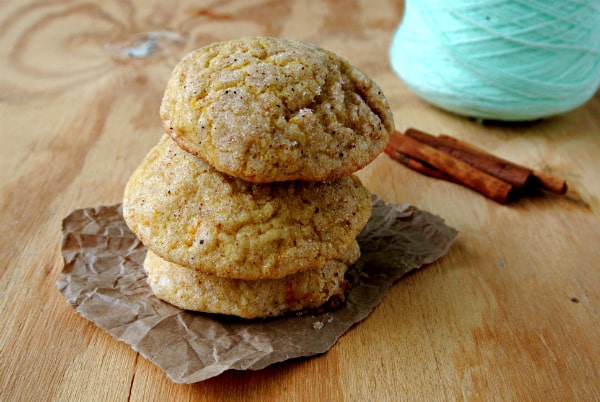 Pumpkin Snickerdoodles
A soft cookie with a nice pumpkin flavor.
Pumpkin Cinnamon Rolls
I love cinnamon rolls. It's even better when adding pumpkin and it's favorite spices.
What to Do with 1 cup Leftover Pumpkin
Pumpkin Waffles
A great breakfast treat or a breakfast for dinner meal. Can be made using whole wheat flour.
Pumpkin Tortellini Soup
A savory way to use pumpkin that is really comforting on a crisp fall evening. You can make it using wonton wrappers and serve it in chicken stock (homemade would be amazing!)
Pumpkin Cornbread
There is something very comfortable about good cornbread. Even more so when you combine it with pumpkin and the classic pumpkin spices.
What to Do with 1 1/2 cups Leftover Pumpkin
Pumpkin Yeast Bread & Rolls
This recipe create enough dough for a loaf of bread and 12 dinner rolls.
Cinnamon Pumpkin Donut Bites
A bite sized taken on the classic pumpkin donut you find at cider mills and orchards.
What to Do with 2 cups Leftover Pumpkin
Pumpkin Pasta Sauce recipe
A rich pasta sauce made of pumpkin, cheese, chicken stock, and milk is a fun different way to enjoy your favorite pasta.
Using the Whole Pumpkin
Oatmeal in a Pumpkin
How about using the entire pumpkin for a recipe? You can bake oatmeal right inside your pumpkin. The kids will love seeing it arrive to the breakfast table for everyone to take a scoop out of.
Don't Forget the Seeds!
When you are making all these yummy pumpkin recipes, make sure to save those seeds for roasting. Check out my tips on How to Perfectly Roast Pumpkin Seeds.